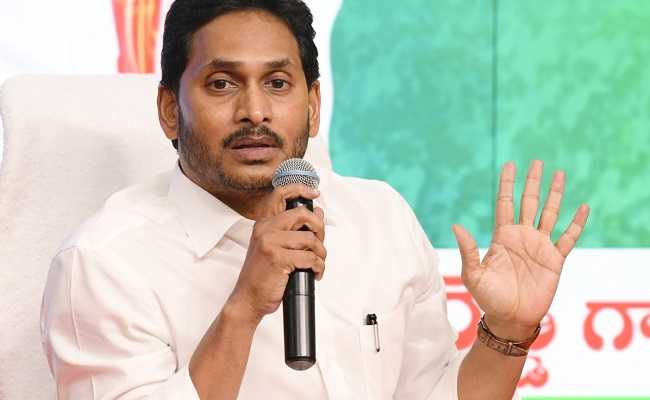 Chief Minister YS Jagan Mohan Reddy is getting ready for the polls much earlier. He said that his mission is to win all the 175 seats including Kuppam. But as per the inside sources, YS Jagan Mohan Reddy is keen on defeating five candidates.
They are Chandrababu in Kuppam, Atchen Naidu in Tekkali, Butchieh Chowdary in Rajahmundry, Gadde Rama Mohan Rao in Vijayawada East and Pawan Kalyan of Janasena.
Already YCP has been playing mind games in Kuppam. The exodus is happening from TDP to YCP in the leadership of Peddireddy Ramachandra Reddy.
The TDP cadre is afraid of the party losing its sheen day by day. After Chandrababu Naidu, the focus of Jagan Mohan Reddy is on Atchen Naidu as he feels that he has targeted him a lot.
He is not happy with Butchiah Chowdary as he is giving irritating statements while stating that he would quit politics on the other side.
Jagan's focus on Gadde Rama Mohan Rao is not personal but only to prove that YCP is strong in the capital zone, he targeted him to defeat.
The reason to defeat Pawan Kalyan is to prove that he is not a material to be considered in AP Politics. Jagan wishes to see him with the same result like in 2019.
Jagan is known for his perseverance and determination in sharp shooting of his targets. But at the same time even the opponents are confidently saying that they would send Jagan back to home in 2024.
Chandrababu pledged that he would step into Assembly only as the CM again. We have to see what kind of battle is going to take place at the next general election.