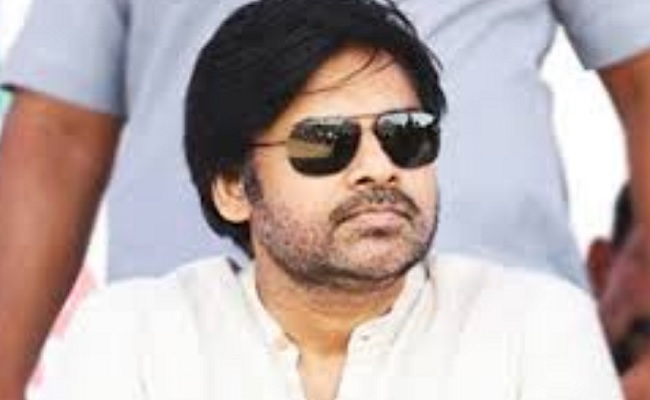 Politicians should think twice before making any statement in public, lest they become laughing stocks.
Especially it is the era of social media and any loose comment from any leader will result in heavy trolling by the people.
We have seen how Nara Lokesh, Andhra Pradesh IT minister and son of Telugu Desam Party president N Chandrababu Naidu, has become a subject of trolling in the social media, just because he often goofs up while making statements in public.
Now, it appears Jana Sena Party chief Pawan Kalyan also has fallen into this category of leaders who get the rap for wrong talk.
At a public meeting in Kadapa, the Jana Sena chief commented that he was aware two year ago itself that there would be a war between India and Pakistan just before the general elections.
He did not clarify as to who had told him about Indo-Pak war well in advance. May be he had learnt a lesson from Operation Garuda propounded by his co-actor Shivaji.
And within no time, Pawan had to face a lot of flak in the social media. Netizens wondered why the Jana Sena chief, if he was really aware of the war two years ago, had not warned Indian government well in advance about terrorist attack on soldiers at Pulwama that led to war-like situation now.
Another wondered whether Pawan's intelligence network was much stronger than Indian intelligence.
Following the attack from all sides, Pawan had to give a clarification on Thursday.
"Just because I said I knew two years ago itself about an Indo-Pakistan war, it does not mean Pakistan had told me about it. I was just mentioning political analysis made by some experts based on intelligence inputs and socio-political conditions in the country. I have not made any prediction two years ago," he clarified.
Well, at least better sense prevailed on Pawan to give an open clarification. Otherwise, he would have to continue facing the trolling in the media!