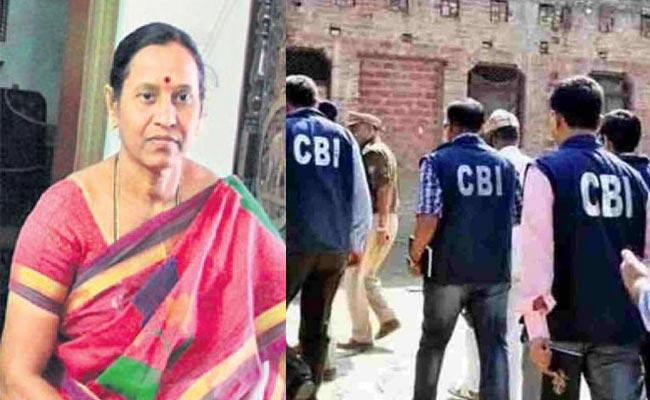 A local court at Pulivendula in YSR district on Friday recorded the statement of Devireddy Tulasamma, wife of Devireddy Shiv Shankar Reddy who was arrested in November 2021 in connection with the sensational murder of former minister Y S Vivekananda Reddy in March 2019.
The court recorded the statement nine months after Tulasamma filed a petition with the court saying her husband was innocent and the CBI was trying to implicate him in the murder case based on the confession statement of one of the killers Dastagiri.
Shiv Shankar Reddy is a prominent YSR Congress party leader in Pulivendula and a close aide of chief minister Y S Jagan Mohan Reddy's cousin and Kadapa MP Y S Avinash Reddy, who is the prime target of the CBI in the Viveka murder case.
In her petition, Tulasamma sought the interrogation of six other suspects in the case – including Viveka's son-in-law Narreddi Rajasekhar Reddy, brother-in-law Narreddi Siva Prakash Reddy, Komma Parameshwara Reddy, M. Ravindranath Reddy alias B Tech Ravi, Y G Rajeswara Reddy and Neeruguttu Prasad
She alleged that these six accused had tampered with the material evidence which include oral, scientific, call data and CCTV footages collected by the police prior to CBI taking over the charge. She also wanted criminal cases be registered against them including the murder case.
Tulasamma suspected that the police, during the course of investigation, collected material evidence indicated that Vivekananda Reddy had married one Shaik Shameem at Hyderabad and had a son through her.
"He had promised to deposit a sum of Rs 2 crore in the name of his son from the amount to be received by him from settlement of a land dispute at Bengaluru. This led to the disputes between him and his family members including his son-in-law Rajasekhar Reddy," she alleged.
Tulasamma also accused Viveka's wife Y S Sowbagyamma, of filing petitions in the high court seeking a CBI probe only to subvert and derail the investigation as the investigation by then suspected complicity of her son-in-law and his associates.