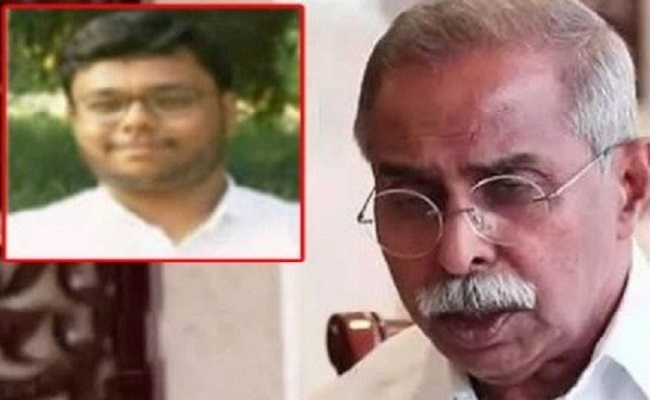 The Central Bureau of Investigation on Tuesday arrested Sunil Yadav, a YSR Congress party leader from Pulivendula, in connection with the murder of former minister Y S Vivekanda Reddy, younger brother of former chief minister of combined Andhra Pradesh late Dr Y S Rajasekhar Reddy.
Though there were reports that the CBI authorities picked up Sunil Yadav in Goa on Monday itself, the agency officially confirmed the same on Wednesday.
The CBI authorities produced him before the local court in Goa in the morning and obtained a transit remand.
He is being brought to Kadapa, where he would be produced before the local court on Wednesday.
Sunil Yadav is among the three key accused in Vivekananda Reddy's murder on March 15, 2019, the other two being Erra Gangi Reddy and Uma Shankar.
The CBI authorities grilled them several times in connection with the murder.
Sunil Yadav had earlier filed a petition in the state high court alleging that the CBI was harassing him and his family members and subjecting them to third degree torture.
Later, he went absconding along with his family members.
The CBI found Sunil Yadav's house locked and came to know that he went to Anantapur and met two others from Kadiri, who were also suspected in the case.
Later, the police came to know that Sunil Yadav was hiding in Goa.