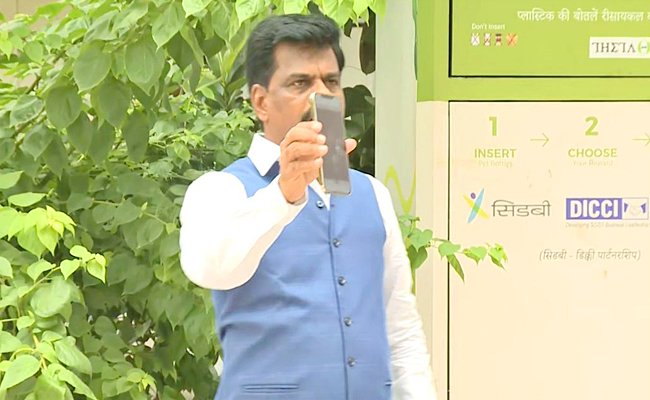 An alleged obscene video call purportedly made by YSR Congress party MP from Hindupur Gorantla Madhav to a woman that has gone viral in the social media has landed the party in an embarrassing situation.
Senior YSRC leader and advisor to the state government (public affairs) Sajjala Ramakrishna Reddy told reporters that an inquiry has been ordered into the alleged video call and if it turns to be real, serious action would be taken against the MP.
"There is no question of sparing anybody who behaves indecently with women. We shall take stern action. The police are inquiring into the issue to verify whether the video is genuine or fabricated," Sajjala said.
Reports in a section of media said YSRC president and chief minister Y S Jagan Mohan Reddy took serious note of the episode and enquired about the video both from the police as well as the party leaders.
"Based on the preliminary inquiry, the MP may be suspended from the party," these reports said.
In the video, Madhav, reportedly posing nude, was talking obscene with a woman in the mobile phone. The woman, whose identify is not known, is learnt to have brought it to the notice of the Telugu Desam Party leaders who made it viral in the social media.
The MP, who is presently in New Delhi, strongly condemned the video. Initially he said it was not he who was in the video and that it was morphed. Later, he changed his version and said the video was taken when he was in a gym.
He also lodged a complaint with the police against the TDP social media activists saying they had morphed the video to tarnish his image.
He said the video was handed over to the Cybercrime police, who would investigate the same.
"If necessary, I will go to the high court and even Supreme Court," he threatened.