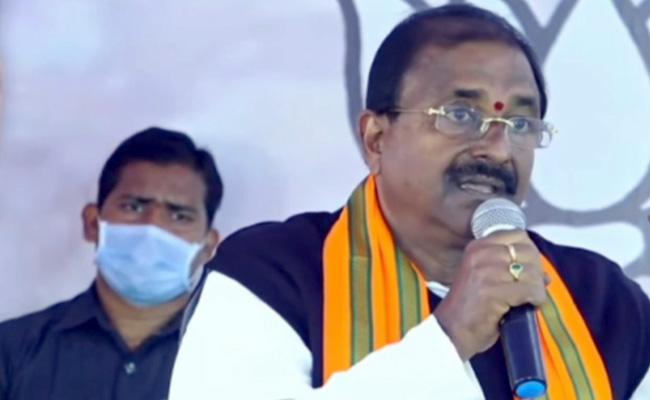 Andhra Pradesh BJP president Somu Veerraju on Wednesday sent a strongly worded letter to ABN Andhra Jyothi managing director Vemuri Radha Krishna.
The letter accused Radha Krishna of pursuing yellow journalism spreading false and baseless information against the BJP leaders.
He listed three stories that were published against the BJP leaders in Andhra Jyothi on September 6, 18 and 24.
The BJP chief dared Radha Krishna to provide evidences to prove the corruption charges levelled against the BJP leaders in all these three reports.
He said that he would wait for seven days for Radha Krishna's response to the letter.
Veerraju said that Radha Krishna should either provide evidence and prove his reports or tender open apology for publishing fake reports.
The BJP chief said that if Radha Krishna fails to respond to the letter in seven days, the BJP would proceed against Radha Krishna and his Andhra Jyothi paper legally.
It is to be seen how Radha Krishna would respond to this letter!