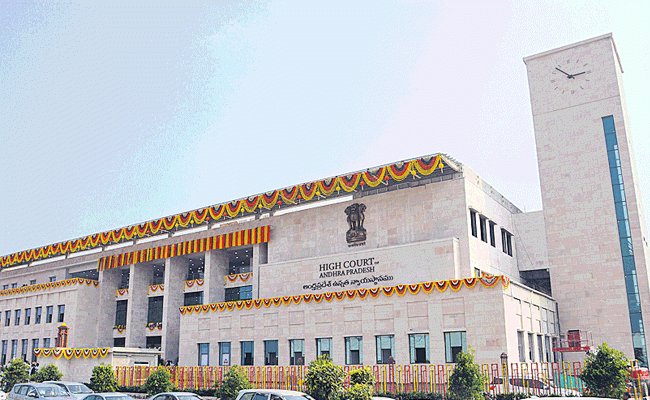 It looks like YSR Congress party president and Andhra Pradesh chief minister Y S Jagan Mohan Reddy's face off with judiciary is continuing, as he is of the firm view that Telugu Desam Party president N Chandrababu Naidu is still managing the systems.
It was evident from the way the Jagan government asked high court chief justice Prashant Kumar Mishra to see that two other judges on the bench – M Satyanarana Murthy and D V S S Somayajulu recuse themselves from hearing the case against three capitals issue.
Arguing on behalf of the state government, senior Supreme Court lawyer Dushyant Dave submitted a petition on behalf of special chief secretary to the government Y Srilakshmi, seeking recusal of the two judges, on the ground that they had obtained plots from the previous TDP government in Amaravati region.
Since the two judges were allotted lands by the previous government, they might influence the judgement against the government's decision on three capitals, Dave argued.
Though the chief justice rejected the petition, it clearly exposed Jagan's lack of faith in the existing judges. Even if the two judges are replaced by others, there is no guarantee that similar allegations would not be made, many judges got the plots from the government.
That is why chief justice Mishra pulled up the government for questioning the integrity of the judges. He said he was also getting salary from Andhra Pradesh government and wondered whether it would also mean he should recuse himself from hearing the case.
The CJ said he would consider the issue of recusing the two judges in the final stages of the judgement.
"Otherwise, if you want, you can file a petition in the Supreme Court, asking for transfer of the case to another state high court," he suggested.
Now, the ball in Jagan's court. It will be interesting to see whether he will opt for transfer of the case to another high court to hear the three capitals case or accept the verdict of the AP high court.
If he moves the Supreme Court asking for the transfer of the case, there is no guarantee that the apex court will listen to his plea.
Even if the Supreme Court agrees for it and shifts the case to Karnataka or Chennai high court, it will take a long time for the legal process to commence all over again.
Till such time, the move to form three capitals will remain in limbo!