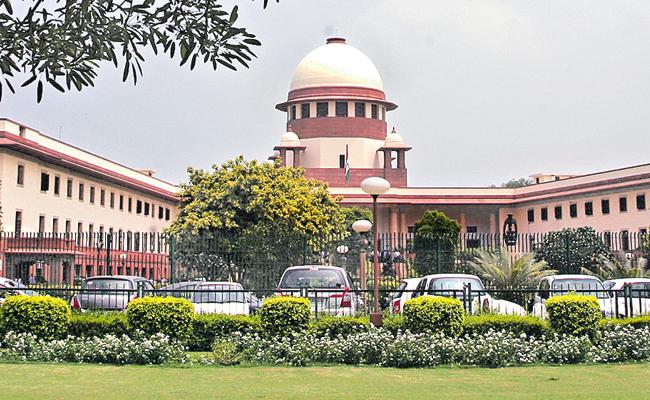 In a bid to step up the exercise on the formation of three capitals for Andhra Pradesh, the YSR Congress party government on Monday filed an expeditious petition in the Supreme Court seeking to step up the hearing.
The Jagan government on Friday filed a special leave petition in the Supreme Court challenging the high court's interim orders granting stay on formation of three capital cities for the state. It argued that the high court had issued orders without any valid reasons.
The petition was expected to come up for hearing in the Supreme Court on Monday, but because of the caveat petitions filed by the Amaravati farmers, it did not take up the hearing.
As a result, the state government was forced to file the expeditious petition requesting that the Supreme Court take up the SLP immediately and submitted the relevant papers to the court, including the gazette notifications.
It may be recalled that a three-member division bench of the state high court comprising Justice Rakesh Kumar, Justice Sesha Sai and Justice Satyanaryana Murthy on August 4 granted a 10-day stay on the implementation of the gazette notifications and asked the state government to file a counter within 10 days.
The high court issued interim orders acting on a petition filed by Rajadhani Rythu Parirakshana Samithi (Committee of farmers to protect the capital).
It ordered that the state government maintain status quo with regard to Amaravati as the capital city and not to proceed with any moves with regard to the shifting of executive capital from Amaravati to Visakhapatnam.