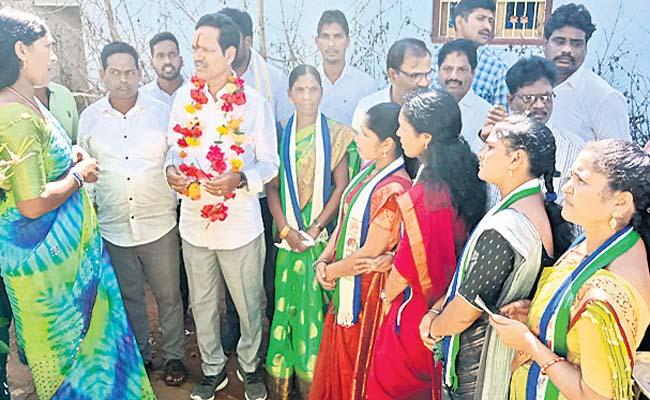 YSR Congress party legislator Chetti Phalguna on Saturday gave a sensational call to the tribals of Visakhapatnam agency areas to rough up Telugu Desam Party president N Chandrababu Naidu if they see him.
"Chandrababu Naidu is responsible for all the present problems in the state. If you come across him, thrash him black and blue. If you are still not satisfied and if you have guts, you hack him to death," Phalguna said, while taking part in the Gadapa Gadapaku Prabhutvam programme in his Araku assembly constituency in Alluri Sitarama Raju district.
When the tribal women questioned him about the government's indifferent attitude towards their problems, Phalguna got angry.
"If you have any issues, you can represent to the government. But you cannot question the government why they are not solved," he shouted at them.
He lost his patience when some women pulled him up for failing to fulfil his promise of providing them housing.
He said it was because Chandababu Naidu had filed a case in the high court against the housing scheme, the government was not able to go ahead with the programme.
"Naidu had ruined the state and the lives of tribal people. Because of him, the government has not been able to take its programmes forward. "Don't ask the government. If you want, go and ask Chandrababu. You should revolt against him, not me. If you have guts, you hack him to death," Phalguna said.
When the tribal women, who lost control, started shouting at the MLA, he left the place in a huff. The local MPTC and ZPTC members told the tribal people that the government could not take up road works for want of funds.
"But still, we are extending welfare schemes to you. Why are you unhappy?" they asked.