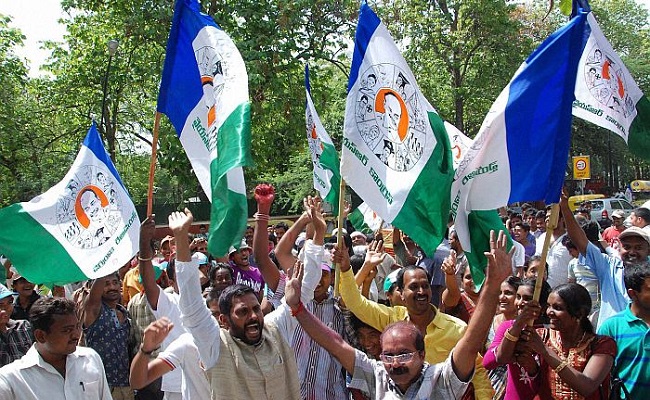 The assembly election results were announced exactly a year ago on this day in Andhra Pradesh.
YSRCP lead by Y.S. Jaganmohan Reddy created history by registering landslide victory crushing the main opponent TDP. Many people are remembering May 23 as a special occasion which said bye-bye to Chandrababu rule.
Several factors worked for the landslide victory of YCP and one of the major factors that contributed to the win is the digital media campaign of YCP. There were several slogans popularized by the YCP team.
The digital media team has run extensive social media campaigns with hashtags like #ByeByeBabu, #NinnuNammamBabu, etc.
This was an anti-TDP campaign to make the people know the true colors of Chandrababu.
YCP had also run positive campaign with the slogan '#RavaliJaganKavaliJagan'. This slogan has caught like a wildfire with the people and many people were inspired by this campaign and started thinking about a positive change in the state of AP for a better future.
One would get a doubt that Jagan made all the difference with his Padayatra then why there was a need for this digital campaign?
Jagan was connecting to the people by directly going to every nook and corner of AP but digital campaign was required to counter the Yellow Media which was defaming YCP by hook or crook.
Despite the powerful Yellow Media campaign, the digital campaign of YCP yielded good results. People felt there is a need for change as they were fed up with Babu's rule and yellow media's Goebbel's theories and half-truths.
The people are always intelligent and they had chosen the right leadership and outrightly rejected TDP.
This is a special day to remember the historic win of YCP.