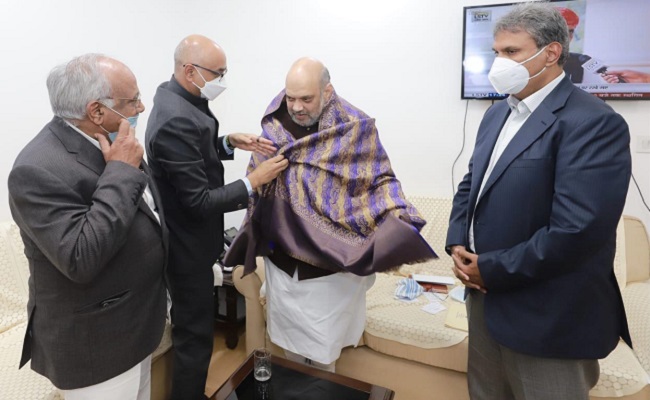 For the first time after a long gap, Telugu Desam Party MPs met Union home minister Amit Shah in New Delhi, triggering a lot of speculations.
TDP MPs Galla Jayadev, Kesineni Nani and Kanakamedala Ravindra Kumar had a 20-minute-long meeting with Shah and brought to his notice various issues pertaining to the state.
Perhaps it is the first time after the 2019 elections that Shah had given an appointment to the TDP MPs. It is not exactly known whether they were deputed by party president N Chandrababu Naidu as part of his patch-up efforts.
The TDP MPs reportedly complained to the Union home minister several issues like attacks on temples, alleged violation of rule of law, attack on Constitutional bodies like state election commission, muzzling of voices of the media, physical assaults on the TDP leaders and illegal arrest of Atchan Naidu and others.
They sought his intervention in reining in the Jagan Mohan Reddy government and restore normalcy in the state. The immediate response of Shah to the representations of the TDP is not known.