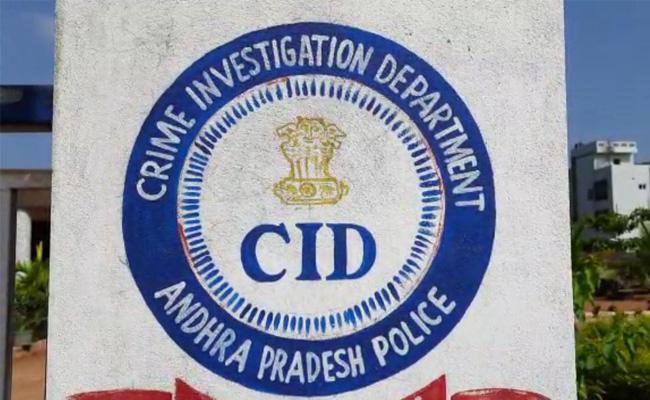 The Crime Investigation Department (CID) of Andhra Pradesh police on Thursday reacted strongly to the so-called sting operation by the Telugu Desam Party leaders on some Dalit victims whose assigned lands were purchased before land pooling by the Naidu government.
In a statement, the CID police said certain individuals were trying to contact the potential witnesses and hamper the investigation by twisting the facts.
"The victims and witnesses belong to weaker sections and were already hesitant to approach the law enforcement agencies earlier. It is requested to not indulge in a trial by media or harassment and intimidation of witnesses by approaching them and exposing them to the perpetrators of the offences," the CID statement said.
"As the matter is under examination by the court, we will be responsibly placing all these facts before the court, through a counter affidavit," the CID said.
The CID said the investigation into the case of assigned lands pertaining to Amaravati land scam was taken up based on a complaint lodged by Mangalagiri MLA Alla Ramakrishna Reddy.
"He reported the concerns of the assigned land holders (mostly those belonging to SCs/STs and other categories). He also gathered the notefiles pertaining to the alleged illegal modification of the CRDA land pooling rules which took place in violation of the AP assigned lands (Prohibition of transfer) Act and SC/ST (POA)Act, through his acquaintances via applications made under the Right to Information Act.
The CID said the investigation officer has been recording the statements of various officials involved in the process of framing the rules related to the controversial GO No, 41 and the assignees who may have been illegally exploited and deprived of their lands. The names of the assignees were gathered from the revenue records and the data from the AMRDA (CRDA).
The investigation team collected over 150 documents from the Sub-registrar office, Mangalagiri which clearly showed the mala fide acts of the individuals who were involved in the illegal activities.
"The details such as names, addresses, photographs,etc of these persons who are suspected to be benamis of persons connected to the individuals in decision making role in the then government are being compiled," the CID said.