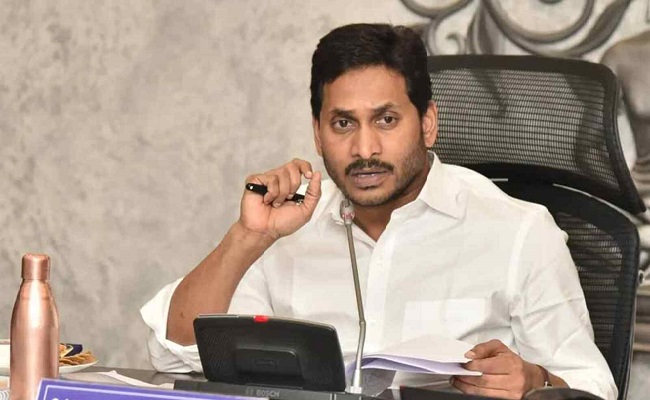 Notwithstanding the criticism that a large number of advisors appointed by the Y S Jagan Mohan Reddy government in the last two years have hardly any work to do, some more advisors have been appointed during the recent filling up of nominated posts.
For example, former MLC Jupudi Prabhakar Rao has been appointed as advisor to the government for social justice.
Similarly, Challa Madhusudhan Reddy, who was hitherto chairman of Andhra Pradesh State Skill Development Corporation has been dropped from the post and made advisor to the government (skill development and training).
Already, there are around 30 advisors to the government. While some of them are real experts in their respective fields, many others played a key role in the YSRC for several years and helped the party win the last assembly elections.
Each advisor enjoys the cabinet rank with salary and perks amounting to nearly Rs 4 lakh per month, besides all the paraphernalia.
Except that, they don't have any work to do, let alone giving advices to the government.
In fact, most of them are not even called to the official meeting convened by the chief minister on the subjects concerning them.
All that they do, as a proverb goes, is: "simply sitting, monthly getting."
For example, in May 2020, the Jagan government appointed former Union finance secretary Subhash Chandra Garg as the advisor to the chief minster for resource mobilisation.
He was also given a cabinet rank and other benefits for a period of two years.
Yet, there are no reports of Garg giving any advices to the government or attending any meetings of the chief minister, even as the government is struggling to mobilise additional resources to overcome financial crisis.
Even when finance minister Buggana Rajendranath is making rounds in New Delhi to get funds to the state, Garg is nowhere to be seen.
A latest media report pointed out that a retired Central government official who worked in Central Public Works Department (CPWD) Prabhakar Singh was appointed as Technical Advisor to the state government eight months ago, but nobody in the government knows what he does.
As usual, Singh was also given a cabinet rank, office and other facilities in Andhra Pradesh Bhavan, New Delhi.
He, too, has not attended any meeting so far, but still enjoys all the benefits.
In March last year, the Jagan government appointed Dr Srinath Reddy, former head of the department of cardiology, AIIMS, New Delhi, as an advisor to the government on health.
Reddy, too, has hardly attended any meetings to give advices to the government despite the Covid-19 pandemic.
The only saving grace is that he is not taking any salary or perks in return for his services to the government.
The term of most of the advisors will be coming to a close shortly.
It remains to be seen how many of them will get extension, how many of them are dropped and how many more advisors are appointed in the coming days.
Click Here for Latest Direct-to-OTT Releases (List Updates Daily)