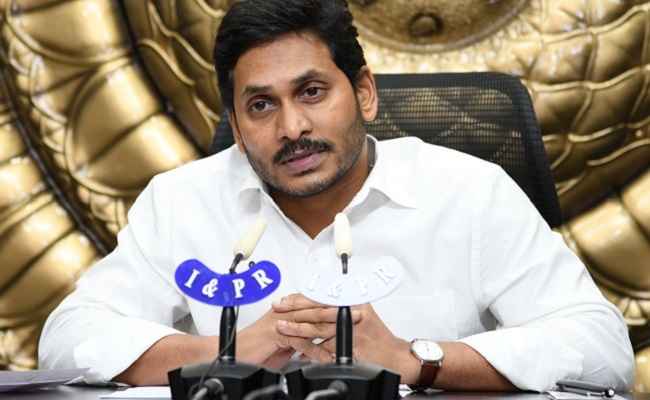 While empathising with the thousands of people who were stranded at the Andhra-Telangana borders, YSR Congress party president and Andhra Pradesh chief minister Y S Jagan Mohan Reddy on Thursday firmly turned down their request to enter the state in such big numbers in view of Coronavirus scare.
Referring to the chaotic incidents that happened at the AP-Telangana borders in the last 24 hours, Jagan said it was very much painful to note that he was not able to welcome the people of Andhra Pradesh with a smile into the state borders, when they want to come back.
"My heart beats for them for facing such a situation. But I am helpless in allowing them into the state because of the grave situation prevailing on account of Coronavirus," he said.
Jagan pointed out that restrictions had been in place at the inter-state borders and any amount of laxity would result in explosion of the disease.
"There is a reason for imposing restrictions on travel. I request people to stay where they are. This is temporary," he said.
He said a few hundred people were allowed into the state only after they agreed to be put into quarantine centres, which was very much essential.
"We can't defeat Corona if we can't limit ourselves to our homes. I request all those who are coming back to consider how big a threat they can pose to not only themselves but others lives as well," he said.