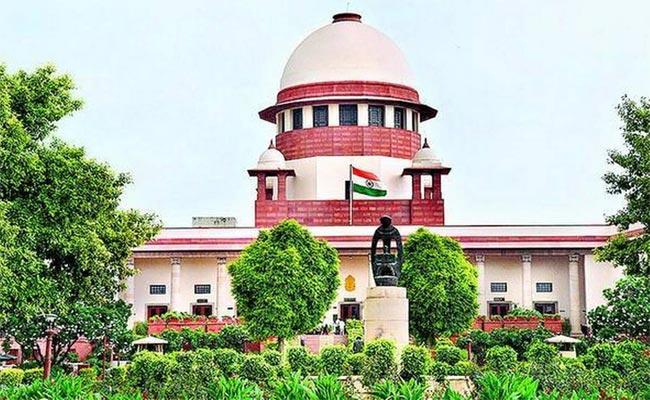 It has been nearly a year since YSR Congress party's rebel MP from Narasapuram Kanumuru Raghu Ramakrishna Raju had been arrested by the Andhra Pradesh state crime investigation department (CID) police in connection with a sedition case.
After a high drama that went on for more than two weeks, Raju was granted bail by the Supreme Court.
He managed to avoid police custody by claiming that he was beaten up by the CID police indiscriminately and that he was not a position to even walk.
Almost a year after Raju was out on bail, his son Bharat moved the Supreme Court seeking a thorough investigation by the Central Bureau of Investigation into the alleged custodial torture of the MP by the CID police.
The Supreme Court, which took up the investigation on Friday, served notices on the Central government and also the CBI to file a counter to the petition filed by Bharat.
The court also gave two-weeks' time to Bharat to file his rejoinder after the counter by the Centre.
The apex court posted the case to four weeks later and directed the registrar to fix the date for hearing.
In the local court in Guntur, too, Raju filed a petition accusing the CID sleuths of custodial torture. He showed his swollen foot to the VI additional junior civil judge court in Mangalagiri before whom he was presented.
The MP's lawyer moved a petition alleging that Krishnam Raju was beaten on his legs while he was in custody.
The MP was arrested from his residence in Hyderabad on May 14 and brought to the CID office in Mangalagiri for interrogation. The court directed the authorities to refer Raju to a private hospital for treatment.
Raju told the court that prior to his going to sleep at the CID office, around five persons covering their faces with handkerchiefs entered the room at around 11 pm.
"They then tied my legs with rope, among them one person beat me with a stick and second person beat me with a hard rubber stick on feet," he alleged.