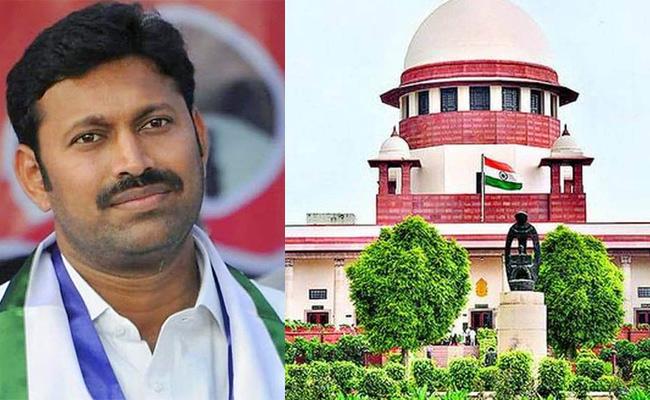 The Supreme Court, which heard YS Avinash Reddy's anticipatory bail petition in the YS Vivekananda Reddy murder case on Tuesday, has directed the petitioner to approach the High Court vacation bench on May 25 to seek bail.
The vacation bench of the Supreme Court, consisting of JK Maheshwari and PS Narasimha, heard the petition and issued the aforementioned order. It is yet to be determined whether YS Avinash Reddy will be granted bail.
Furthermore, the apex court has instructed the Telangana High Court to expedite the anticipatory bail petition of YS Avinash.
Additionally, it has requested YS Sunitha, the daughter of YS Vivekananda Reddy, to present her concerns before the High Court.
However, the court did not comment on the CBI inquiry, and the future actions of the investigating agency in the case remain uncertain.