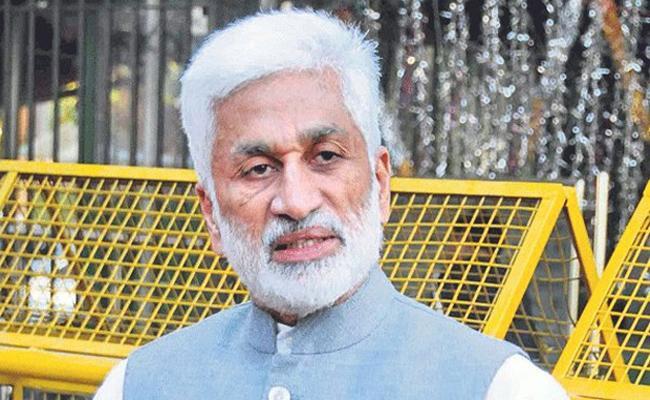 It is more or less confirmed that former minister and senior TDP legislator from Visakhapatnam (north) Ganta Srinivasa Rao will be shifting his loyalties to the YSRCP along with his son Ravi Teja.
However, Ganta will not be joining the YSRC officially by wearing party scarf, he would get his son admitted to the YSRC in the presence of party president and chief minister Y S Jagan Mohan Reddy at the latter's Tadepalli camp office on Tuesday. Ganta will be present on the occasion.
It is an open secret that Ganta's entry is not being taken kindly by YSRC general secretary and parliamentary party leader V Vijay Sai Reddy, who has been in-charge of the party affairs in north-coastal Andhra Pradesh.
Similarly, state tourism minister Avanti Srinivas also has been opposing Ganta's entry into the YSRC. Both Sai Reddy and Avanti made strong allegations of corruption against the TDP leader till recently in an obvious bid to stall him from joining the ruling party.
But now, Sai Reddy seems to be reconciled to the entry of Ganta into YSRC.
He has nothing much he can do to stop the TDP legislator, since the green signal has come from the party boss himself. All that he can do now is to see that Ganta doesn't dominate the party affairs in Visakhapatnam.
When media persons asked him about the defection of the TDP legislators into the YSRC, Sai Reddy indirectly admitted that Ganta is all set to switch over to the YSRC.
"Many MLAs are eager to join the YSRC. Some such proposals are before our party president and he will look into pros and cons before taking any decision," he said.
Sai Reddy, however, took indirect pot shots at Ganta.
"Anybody who wants to join the YSRC has to follow certain principles. The MLAs who want to join the YSRC should resign from their assembly memberships. Our party has a certain philosophy and anybody who joins our party has to follow this philosophy," the YSRC general secretary said.