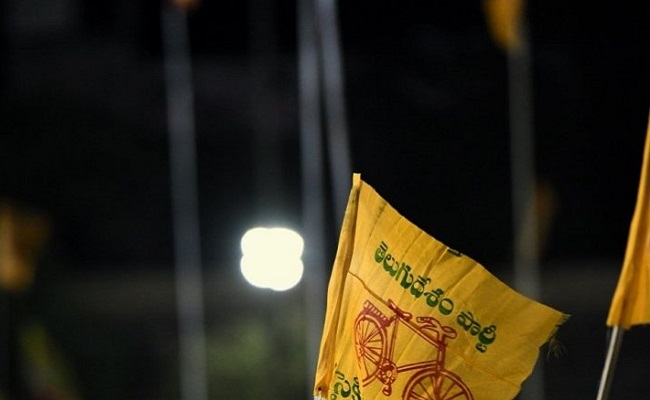 It seems that the Robin Sharma team has lost hope in the TDP's victory in the upcoming elections.
Reportedly, Robin Sharma had signed an agreement with the TDP for Rs 450 crore and had been providing strategy for the party. He mentioned that the party had been conducting surveys and opinion polls at the grassroots level.
Unfortunately, there has been no response from the TDP leadership to match the strategy provided by Robin Sharma. Members of the Robin Sharma team are expressing to the TDP that their programs are of no use if the leadership fails to respond.
The team members note that there are at least three contestants in every assembly segment, and they have been providing detailed reports on the prospects of each candidate.
They also mention that the party leadership is giving tickets to those who have little support in their constituencies, often in the name of social empowerment.
Given the crucial nature of the upcoming elections for the TDP, the selection of every candidate is deemed essential by the team members.
They emphasize that if the leadership continues to give tickets without considering their recommendations, the role of the team becomes questionable.
According to the team members, the alliance with the Jana Sena holds no electoral value for the party, as both parties are allegedly ready to betray each other in the elections, with no transfer of votes between them.
The TDP is seen as making mistakes, and if the party loses the election, the blame is expected to shift to the strategy team.
The team suggests that, like Jagan Mohan Reddy listens to Prashant Kishore, TDP chief Chandrababu Naidu should pay heed to the recommendations of the Robin Sharma team.
In meetings with party leaders, the team emphasizes that winning the elections would be difficult without following the advice of Robin Sharma.
They stress the importance of heeding the strategist's recommendations for the party's success.