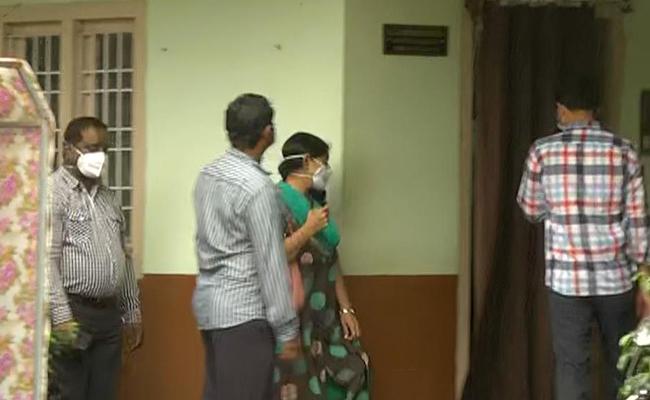 Senior TDP leader and former Narsaraopet MP Rayapati Sambasiva Rao's daughter-in-law Dr Rayapati Mamata was on Friday questioned by the Andhra Pradesh police in connection with the recent fire mishap in Swarna Palace Hotel in Vijayawada in which 10 Covid-19 patients died of suffocation.
Dr Mamata, wife of Rayapati's son Ranga Rao, happens to be the head of the Human Resources Department of Ramesh Hospitals, which had hired Swarna Palace Hotel as Covid-19 care centre for mild and asymptomatic patients.
Vijayawada South Division Assistant Commissioner of Police on Thursday served summons to Dr Mamata under Section 160 of Criminal Procedure Code to record her statement in connection with the fire accident.
The police official said the investigations have revealed that she was acquainted with the facts/information with regard to the circumstances of the case. She was also asked to produce relevant documents with regard to the hospital.
Incidentally, Dr Mamata herself had fallen a victim of Coronavirus recently and is presently recovering.
Sources close to Rayapati family said she was supposed to be under complete rest for another week or so, but the police had issued summons to her in connection with the Ramesh Hospital-Swarna Palace case.
Since she cannot ignore the summons, Dr Mamata had to appear before the police at Vijayawada police commissionerate to depose in the case, sources said.