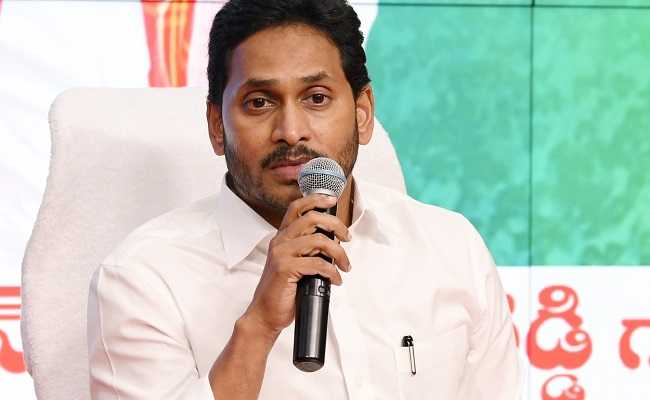 YSR Congress party president and Andhra Pradesh chief minister Y S Jagan Mohan Reddy charged Eenadu group chairman Ch Ramoji Rao of playing with the lives of the students just because he doesn't like his government.
"Ramoji Rao and his newspaper Eenadu have utter contempt for me. That is why his newspaper has been writing negative stories about me and the education department in the state, damaging the morale of the students going to government schools and their parents," Jagan said, while reviewing the education sector at his camp office on Thursday.
The chief minister found fault with Eenadu for carrying a report that the government has not yet handed over text books and the Vidya Kanuka kits to the students even after the second semester began.
He said Ramoji Rao has been resorting to false hood to trouble the Government knowing full well that the second semester will begin in December. He said the news stories are aimed at troubling him and the government politically.
Jagan said the size of the text book was increased because of the inclusion of additional information.
"In the bi-lingual text books, one page will be in Telugu and the next page will be in English. This led to the increase in size of the text book," he explained.
"This yellow media has been opposing the English medium education of the students. They are against the new education policy. They don't like poor students getting English medium education. Their only objective is to trouble be politically," he said.
Jagan directed that the School Education Department officials consider the investment in the education sector as the biggest investment on human resources development and hence, officials should not compromise on the implementation of reforms that would help improve literacy and eradication of poverty.