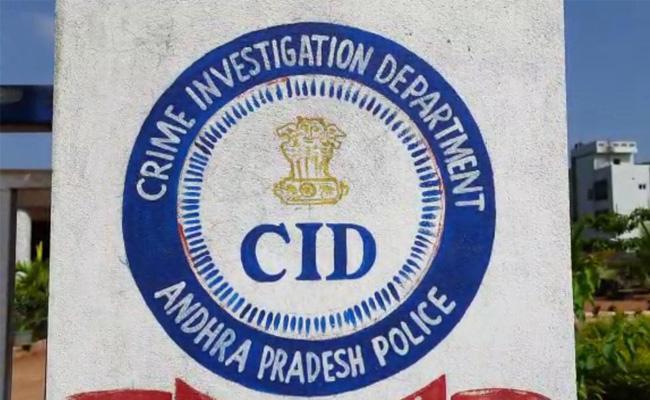 A couple of days after rebel YSR Congress MP from Narasapuram Kanumuri Raghurama Krishnam Raju lodged a complaint with the Delhi police about missing of his mobile phone during his arrest on May 14 in the sedition case, the Andhra Pradesh Crime Investigation Department came up with a rejoinder.
In his complaint, Raju alleged that a mobile phone confiscated during his arrest from his Hyderabad residence the CID authorities was not listed in seizure records with the courts and it is being used to send offensive messages to others. He sought action against APCID chief PV Sunil Kumar.
On Monday evening, the CID issued a statement to the media, saying the mobile phone of Raju was seized properly as per procedure and a seizure memo was prepared in the presence of witnesses on May 15.
"The cell phone was seized as it is an important piece of evidence in the case since the said cell phone could contain evidence of the preparatory events to the commission of the crime and the role of the conspirators in the commission of the said crime," the CID said.
It pointed out that when the seizure memo was being prepared, Raju himself admitted that the iPhone 11 Pro Max mobile phone carried Airtel SIM with number 9000911111.
At that point, there was no way in which the IO could ascertain what the actual number is. He recorded what was told to him by Raju.
The phone was properly sealed in front of the two witnesses to avoid any tampering and a report of the same was forwarded to the concerned jurisdictional magistrate of the CID court, Guntur.
Later, the mobile phone in the same sealed cover was forwarded to AP Forensic Science Laboratory on May 18 for Preliminary Analysis, Dump Data, Image and Final Report of the FSL maintaining proper chain of custody.
"Every development is being reported to the jurisdictional court. In this regard, a dump of the phone was submitted to the Court on May 27 and processed dump data (Image) was submitted to the Court on May 31," the CID said.
It denied the allegation of Raju in his complaint to the Delhi police that the police had seized his SIM with number 9000922222 was completely contradicting his own statement made in presence of independent witnesses while preparing the seizure memo.
"The cell phone is in the custody of APSFL since May 18 and under the seal of FSL since then and the CID has no access to the same and the intervening propaganda is undertaken by the accused to overawe the investigating agency with false and frivolous complaints and circulated to public domain," the CID said.
"The CID till this point of time has no way to find out what the actual number is since the final report of FSL is still being awaited," it said, adding that all these developments shall be placed before the Supreme Court.