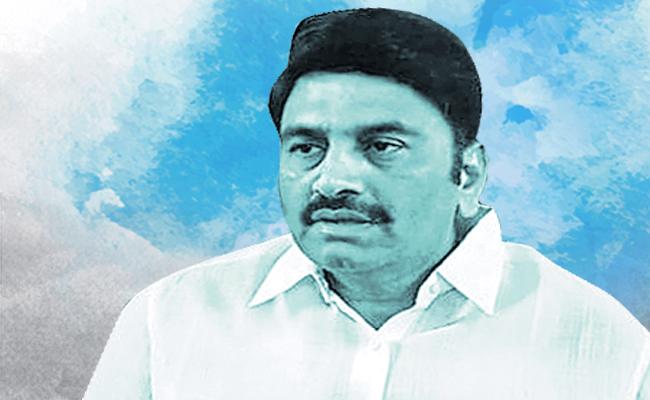 Rebel YSR Congress party MP from Narasapuram Kanumuru Raghurama Krishnam Raju on Monday conveniently avoided appearing before the Andhra Pradesh Crime Investigation Department (CID) police in connection with the sedition case pending on him.
Raju was originally served a notice by the CID authorities at his Hyderabad residence on January 12 asking him to appear before the CID head office at Mangalagiri in Guntur district on January 13.
However, the rebel MP said he was going to his native village Bhimavaram in West Godavari district for Sankranti festival and hence, he won't be available to the CID for questioning. Subsequently, the CID authorities gave him a fresh notice, asking him to appear before them on January 17.
But instead of going to Bhimavaram for Sankranti festival, Raju fled to New Delhi on the same evening in the name of consulting his lawyers and has been staying put there since then, issuing statements attacking the Jagan Mohan Reddy government on various issues.
On Monday, when he was to appear before the CID authorities at Mangalagiri, Raju wrote a letter to them saying he won't be able to be present before them for questioning because of his ill-health.
He said he had fallen sick after coming to New Delhi on a personal work last week.
"I have consulted the doctors and they have advised me to take rest for a few weeks," he said, requesting that he required four more weeks to appear before the CID authorities.
Raju also reminded that he had filed a petition in the high court, questioning the fresh notices served on him by the CID in the sedition case.
He sent a copy of the petition to the CID authorities, requesting them to wait till the court takes a decision.