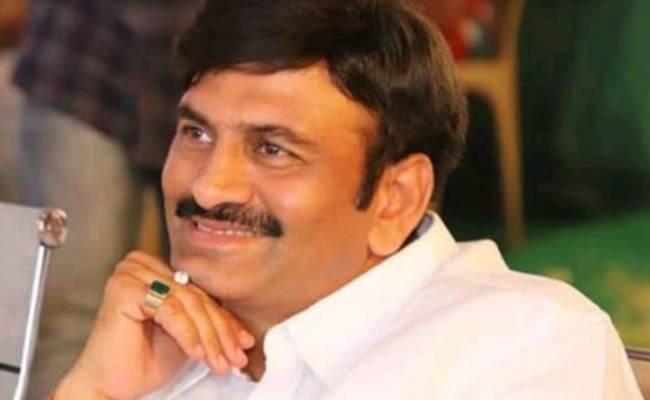 Till the other day, there had been a talk that YSR Congress party's rebel MP from Narasapuram parliamentary constituency Kanumuru Raghu Ramakrishnam Raju was planning to defect to the Bharatiya Janata Party to safeguard his political future and also overcome the cases against him.
Now, the latest talk is that Raju is actually looking towards Jana Sena Party headed by Pawan Kalyan and contest the next elections with the support of the Telugu Desam Party and the BJP.
Apparently, he has come to the conclusion that the TDP is not a big force in Narasapuram and moreover, Jana Sena Party might opt for Narasapuram as part of the seat sharing.
The BJP also has considerable strength in the constituency and might help him in the next elections.
That Raju is eyeing Jana Sena is evident from his latest statements in support of Pawan Kalyan.
He was the first person to react on the success of the power star's recent film Bheemla Nayak and castigate the Jagan government for creating hurdles to the theatres screening the film.
On Tuesday, too, the rebel MP was all praise for Jana Sena's massive rally at Mangalagiri held on the occasion of party's foundation day.
He said Pawan Kalyan's speech at the rally was an indication to the major change in state's political equations in the state.
Describing Pawan Kalyan as a man with clear vision, Raju said there was 100 per cent truth in the power star's observation that the anti-YSR Congress party vote should not be divided in the next elections.
"It clearly shows the Jana Sena, BJP and Telugu Desam Party would go together to fight the next elections in the state. Under any circumstances, the Jana Sena would not join hands with the YSRCP," he said.
He also declared that there were no paid artistes at the public meeting of Pawan Kalyan and lakhs of people had attended the meeting voluntarily.
"If our party (YSRCP) holds any public meeting, messages would go to DWCRA women groups well in advance for mobilising the crowds," he pointed out.