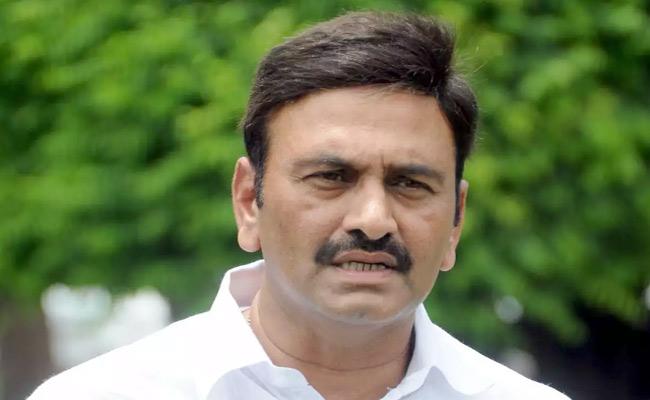 Even after the special court for CBI cases in Hyderabad dismissing his petition seeking cancellation of bail of YSR Congress party president and Andhra Pradesh chief minister Y S Jagan Mohan Reddy in the alleged quid pro quo case, rebel YSRC MP K Raghurama Krishnam Raju does not want to give up his fight.
On Wednesday, Raghurama Raju moved the Telangana high court challenging the verdict of the special court for the CBI cases.
In his petition in the high court, he once again requested that the bail granted to Jagan in 2013 be cancelled immediately, as he was influencing key witnesses in the case.
Raju also requested a comprehensive investigation into the 11 charge sheets filed by the CBI against Jagan. He wanted the court to give a direction to the CBI to expedite the investigation by cancelling Jagan's bail.
The high court has admitted the rebel MP's petition and is expected to take up hearing shortly by issuing notices to the accused.
Raju declared that he would continue to fight for justice till the case comes to a logical conclusion.
He wondered why Jagan and YSRC general secretary Vijay Sai Reddy were not attending the special court for Enforcement Directorate cases.
"They are avoiding attending the trial on one pretext or the other. Let me see how many adjournments they would seek," he said.
On September 15, the CBI special court dismissed Raghurama Raju's petition seeking cancellation of bail of Jagan in connection with the alleged quid pro quo case pending against him.
Raju argued that Jagan had violated the bail conditions and was trying to influence the witnesses in the CBI case against him.
The rebel YSRC MP said he would even go to Supreme Court, if he did not get justice in the high court also.