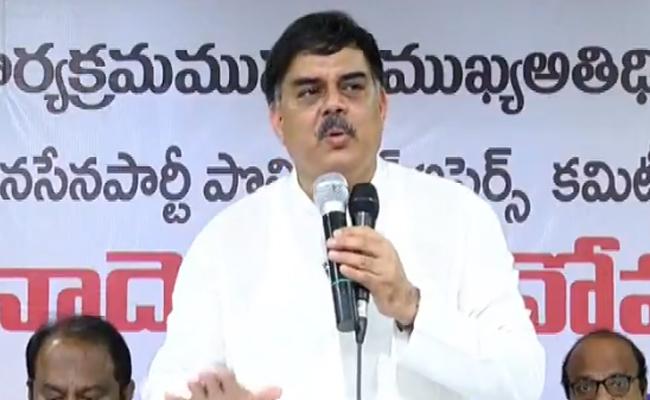 It was Nadendla Manohar, the only person who is known to the public from Janasena after Pawan Kalyan.
Though some Kamma, Kapu and Reddy leaders are showing interest to join Janasena, sources say that Nadendla Manohar is not taking the information to Pawan Kalyan.
The party leaders are saying that Manohar has become a firewall for the new leaders from entering into the party.
It is also known that many of the Kapu leaders have already left Janasena feeling uncomfortable with the kind of importance Pawan has been giving for Nadendla Manohar.
While some leaders wanted to approach Pawan Kalyan directly, he redirected them to come through Manohar. But till now Manohar didn't give any green signal for these leaders to enter the party.
Another shocking aspect is that if anybody is coming to meet Nadendla Manohar directly to join the party, he is sending them away from the gate itself.
No one understands the ideas of Nadendla Manohar and why he is behaving like this.