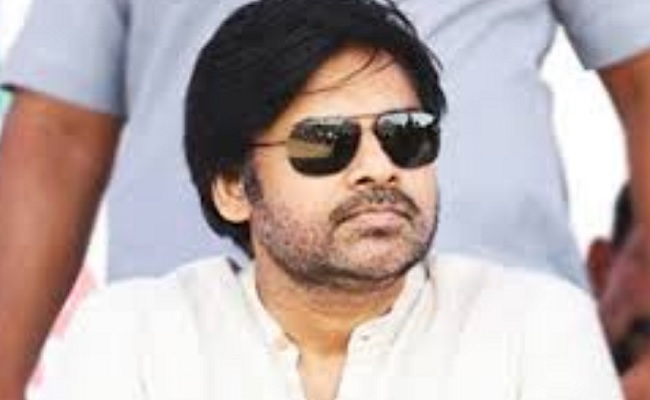 If there are any film stars who make a mess of their stardom, Pawan Kalyan will be at the top of the list of such stars.
Though he still enjoys tremendous craze among the youth that is enough to make even an average film of him a big hit, he miserably fails to capitalise on the same.
For some strange reason, Pawan has done a series of meaningless films that bombed at the box office.
Otherwise, how did he do flop films like Sardar Gabbar Singh and Katama Rayudu when he was the peak of his career?
Unfortunately, even successful director like Trivikram, who had delivered bit hits with Pawan in the past, also made a big mistake of doing "Agnyathavasi," much to the misfortune of the power star.
Though Pawan gave up his career in the film industry and took to full-time politics two years ago, he did not achieve any success there. Since he doesn't have much work in politics now, he is now donning the greasepaint again.
All said and done, Pawan's films always generate craze even now. But the subject he has chosen for his comeback film has disappointed his fans a lot.
Does the remake of "Pink" suit his image at all?
One can understand how much they are disappointed with his choice that they feel it would be better for him not to enter the industry again, rather than doing such films.
Though Pawan had the choice to return to the film industry by taking up a film with commercial directors like Harish Shankar, he had chosen to do the film with Krish, who doesn't have a big commercial hit so far.
Moreover, Krish is known for experimenting with roles, rather than creating roles to suit the image of Pawan Kalyan. So, it is unlikely that his fans would evince interest in both his films.
Since Pawan is doing films only out of necessity rather than passion for the films and there is every chance that he might withdraw from the industry any time, the producers are also feeling risky to do films with him.