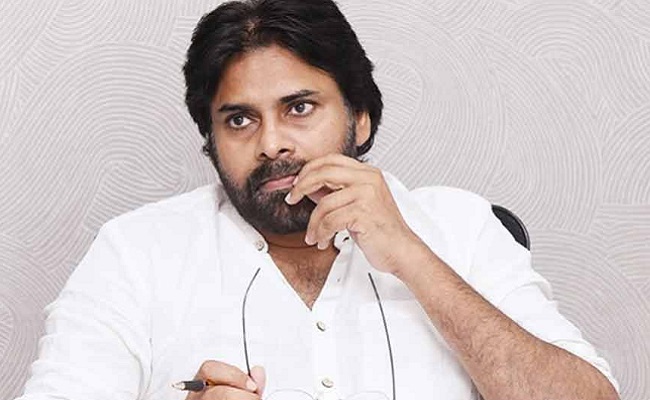 Known for its arm-twisting tactics, Bharatiya Janata Party appears to have forced its alliance partner Jana Sena Party headed by power star Pawan Kalyan to give up its claim on Tirupati Lok Sabha seat, byelections for which are scheduled to be held shortly.
Pawan has strongly lobbied for Tirupati seat, following an understanding with the BJP in Greater Hyderabad Municipal Corporation elections.
He, along with his senior colleague Nadendla Manohar, went to New Delhi and camped there for three days to meet BJP chief J P Nadda.
And after hectic deliberations, the BJP leadership said a committee of both the party leaders would be constituted to select the candidate from either party for the by-elections to Tirupati Lok Sabha seat.
One doesn't know whether the committee has actually been constituted or whether it has met to discuss the selection of candidate for the Tirupati LS by-poll, as no such announcement has come either from the BJP or from Jana Sena.
Now, BJP state president Somu Veerraju declared that his party would contest the Tirupati LS by-elections and it would be supported by Jana Sena. What is worse, he went on to declare that Pawan himself had voluntarily given up the seat.
"Our party president Nadda clearly told Pawan in New Delhi itself that the BJP would contest the Tirupati LS by-elections. And Pawan Kalyan okayed it and gave up his claim for the seat. So, it will be the BJP candidate who will contest the elections with the support of Jana Sena," Veerraju said.
If what Veerraju said is correct, why did the BJP and Jana Sena talk about formation of a joint committee to decide the candidate? Why did Veerraju not disclose it all these days?
Apparently, the BJP has brought a lot of pressure on the Jana Sena chief to drop out from the contest. It remains to be seen whether Pawan would cooperate with the BJP in Tirupati by-polls or not.
In the GHMC elections, too, the Jana Sena chief did not campaign for the BJP and it is unlikely that he would campaign for the alliance party in Tirupati.