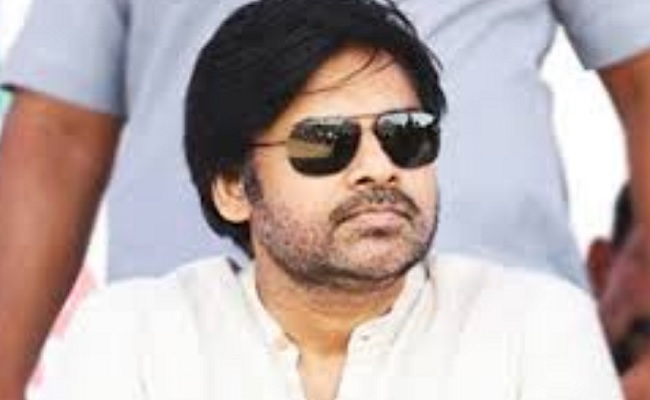 Jana Sena Party president and actor Pawan Kalyan is fighting the elections in Andhra Pradesh with strange political combinations.
At a time when he is holding negotiations with the Communist parties, he went all the way to Lucknow to forge an alliance with the Bahujan Samaj Party.
Pawan met BSP president Mayawati and discussed the seat sharing. Both of them announced that they had finalised the seat sharing.
It is not yet clear as to how many seats Pawan would be sharing with Mayawati and the Left parties, but it is pretty evident that he is not able to find good number of candidates to fight the elections in Andhra Pradesh. The BSP has little presence in Andhra Pradesh.
Interestingly, even Telugu Desam Party president N Chandrababu Naidu has been trying to rope the BSP into the anti-Bharatiya Janata Party front.
Though Mayawati is not ready to work under the Congress leadership, one cannot rule out the BSP joining the Congress alliance in the post-poll scenario, in case the Congress gets majority seats among the coalition partners.
So, it would be interesting to see what Pawan Kalyan would do in the post-poll developments.
Already, there has been a suspicion that Pawan has a tacit understanding with the Telugu Desam Party.
At his public rally in Rajahmundry on March 14, Pawan focussed his attack on more YSR Congress party president Y S Jaganmohan Reddy and Telangana Rashtra Samithi president K Chandrasekhar Rao, than the TDP president.
Naturally, the TRS is suspecting that there is a discreet understanding between Pawan Kalyan and Naidu.
TRS MP from Nizamabad and chief minister K Chandrasekhar Raos' daughter Kalvakuntla Kavitha said the real issue would be whether Pawan Kalyan fights alone in Andhra Pradesh or joins hands with Chandrababu Naidu.
"He will have to give explanation on that," she said.
She described the Jana Sena-BSP alliance as a political stunt.
"The alliance seems like it was formed at the last minute aimed at the elections. I haven't seen Pawan Kalyan talk about any Dalit issues. I think it is a political stunt," she said.
CLICK HERE!! For the In Depth Updates on all the OTT Content