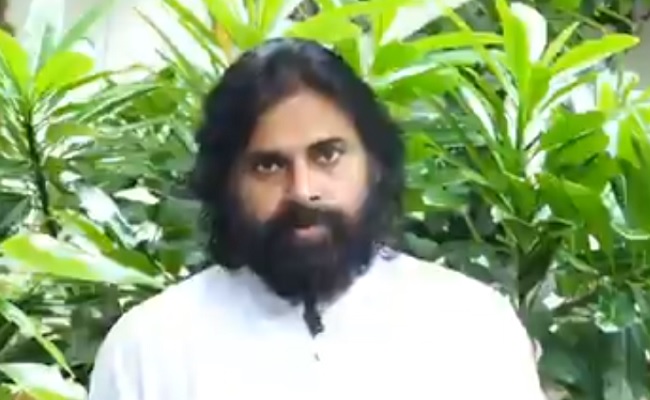 It looks like Jana Sena Party chief Pawan Kalyan is unhappy with the stand taken by his alliance partner Bharatiya Janata Party with regard to retaining Amaravati as the capital city of Andhra Pradesh.
The BJP has been keeping away from the demand for the capital city at Amaravati and is only saying that it wants the issues of farmers resolved.
The BJP-led NDA government at the Centre, too, indirectly gave its endorsement to the three capitals plan of Jagan Mohan Reddy government.
However, Jana Sena is strongly opposing this stand. On behalf of Pawan Kalyan, Jana Sena general secretary T Shiva Sankar Rao filed an affidavit in the state high court opposing the three capitals plan.
It declared that Jana Sena was committed to the demand of one state-one capital and comprehensive development of all 13 districts.
What is surprising is Jana Sena has opposed the decision of Jagan government to shift the administrative capital only due to vengeance towards one party and one community.
"The government should work for the people, but not to take vengeance against anybody or hate anybody. It is not correct to hatch conspiracy against one section of people," the petitioner said.
Stating that the capital city cannot be changed whenever there is a change in the government, the Jana Sena leader said if there were any irregularities in the decisions of the previous government, the present government can always rectify the same.
Jana Sena also said most of the farmers who gave away their lands to the government for small and marginal farmers.
Just because the ruling party has huge mandate, it cannot take indiscriminate decisions which were always subject to judicial scrutiny.