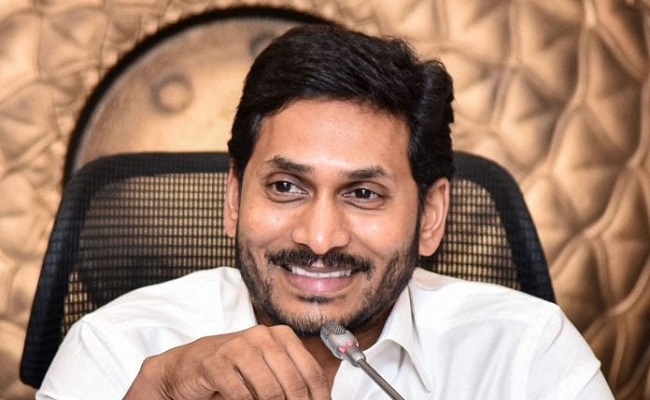 Andhra Pradesh CM YS Jaganmohan Reddy said that he is ruling the state according to the oath he has taken at the time of swearing-in ceremony.
He said that "I, Jaganmohan Reddy, in the name of God, in the name of people, will rule the state - and I'm following the same".
He said that 90% of the promises of the manifesto have been implemented.
He said that the manifesto copies were kept at the secretariat and in the collector offices and everybody is treating manifesto as Bhagavad Gita, Quran, and Bible.
He said that the manifesto was announced for a period of five years but they have implemented most of them in the first year itself.
He revealed that 77 promises were fulfilled among the total 129 promises that were made in the manifesto and another 36 promises will be implemented soon.
He added that preparations going on for the implementation of the rest 16 promises. He said that 90% of the promises are being implemented now.
He has also spoken on various welfare schemes like Amma Vodi, Vidya Deevena, Increase of Pensions, etc.
Jagan also told the governance is going on without any corruption. He revealed that approximately Rs. 40,000 crores were spent on the welfare schemes till now.
CLICK HERE!! For the In Depth Updates on all the OTT Content