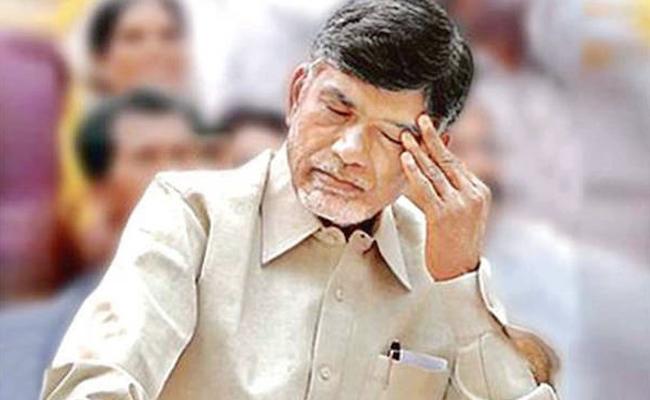 The fort of TDP, Kuppam, which happens to be the own constituency of its party Chief Chandrababu Naidu, suffered a political earthquake.
The T Nidumur MPTC was won by 23 year old YSRCP candidate Ashwini with a whopping majority of 1073 against the TDP opponent. This is the biggest sign of the anti-TDP wave in the home constituency of TDP. We can understand the plight of that party in the rest of the state.
On a whole YSRCP has been showing a steep stride in holding its voteback. After the historical 151/175 and 23/25 score in the 2019 elections, the party has shown a similar sweep in Panchayat-Municipal elections; and Tirupati Bi Election. Now the result of the MPTC election is also a landslide victory for YSRCP.
Surprisingly, these results are not even shown in the pro TDP news channels. Yes, they leave a deaf ear to these reports. Rather, they love to show the further proceedings of Raghu Rama Raju's bail cancellation case at the High Court and his press meets.
The people who watch the pro TDP channels and their news dailies may wonder how this non stop victory is possible for YSRCP despite huge criticism from every corner.
The matter of fact is that the people who follow such media channels and believe that whatever is shown and written is true are very small in number in the state. Such people are successfully made frogs in the well by the pro TDP media. The actual fact is different. The election results stand as a meter for the happiness quotient of the people.
It will be a surprise for many to know that about 86% of the AP population are getting benefited by one or the other scheme by the state government. The remaining 14% are above middle class and richer groups that don't come under the eligibility criteria for the welfare schemes. Only a few among that 14% may criticise the government in the drawing room discussions with their own opinions and feelings. They cannot show effect in any election.
When the majority population is happy, the results in elections will be on the side of the government. That's the simple logic.
Kiran Sharma
Click Here for Latest Direct-to-OTT Releases (List Updates Daily)