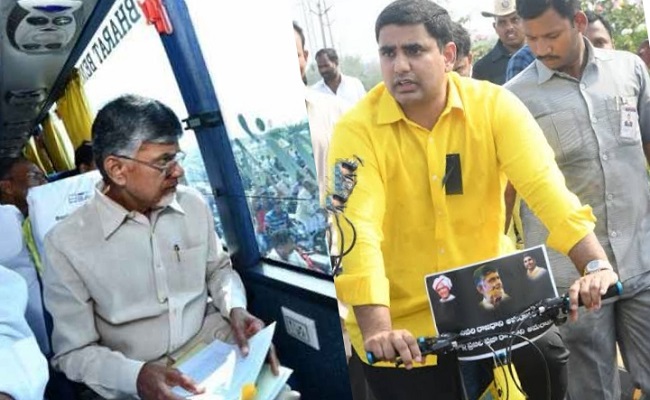 History knows that NTR is the father of Telugu Desam Party. Then who is the mother? Yes, the one sided media.
Since beginning TDP was nurtured and fed by the dailies like Eenadu and Andhra Jyothy. The party had grown in the lap of this media that projected Congress and its leaders as the curse to society. The biggest advantage for this group of media was that it had enjoyed monopoly without any opposition for quite a long time until Udayam came into picture. But still, by that time the pro-TDP media got penetrated into every nook and corner of the then AP.
The pro TDP media always worked towards generating a feeling among the voters that TDP would be the only savior for Telugus at any point of time.
The grip of TDP on the urban voters was always stronger when compared to that of the rural region. Even during the defeat of TDP in general elections the vote percentage in the urban region was always intact and impressive.
Eventually with the outbreak of social media the traditional media has lost its sheen. People have been knowing the truth and nothing can be propagated in a Goebbels manner beyond a point for longer time. That is the reason why TDP lost 2019 election so miserably despite the pumping of air by the pro TDP media into the cycle tyres.
Adding to this changed atmosphere, the way Lokesh Naidu speaking in media at present calling himself 'a moorkhudu' is sure to hit TDP below the belt. The urban voters are also getting disgusted and detached from the TDP.
The blatant and bitter truth to be swallowed by the TDP party men is that except some hardcore followers and a few sympathizers, the major part of population in AP are feeling shame to associate themselves with TDP in the leadership of Lokesh.
The reflection of this will be seen in 2024 elections in spite of the so called anti incumbency wave. As of now, it's like Lokesh Naidu hitting the last nail on the TDP's coffin.
Usha Chowdhary