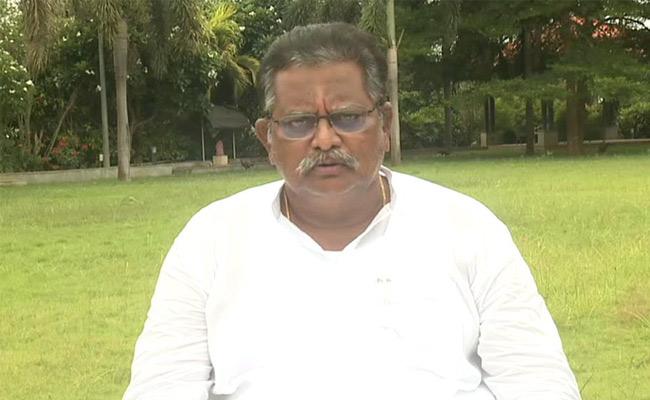 After submitting a petition to Lok Sabha speaker Om Birla seeking disqualification of Narasapuram MP Kanumuru Raghurama Krishnam Raju from his Lok Sabha membership for his anti-party activities, the YSR Congress party is now trying to sue him for his alleged derogatory comments against the party MLAs and ministers.
State housing minister Sriranganath Raju lodged a complaint with the police at Poduru in Achanta assembly constituency in West Godavari district, alleging that Raghurama Krishnam Raju had made defamatory comments against him and damaged his prestige.
In his complaint, the minister said Raghurama Krishnam Raju had made false allegations against him.
"Though it is common in politics to make criticism by the opponents, this opportunist MP had attacked my personal reputation for his selfish individual political benefits. He abused me and my son in foul language and described us thieves and robbers, which hurt me a lot," he said.
Sriranganath Raju further said he, along with another minister Perni Nani and a few YSRC MLAs, addressed a press conference to question the issues raised by Raghurama Raju.
"Instead of answering the questions, he sought to describe us as pigs," he alleged.
He said Raghurama Krishnam Raju had been making wild allegations against the party and the party leaders only for his political gains.
"He has been slinging mud on me in social media and mainstream, though I have been a non-controversial and service-oriented man with a lot of integrity," the minister said.
CLICK HERE!! For the In Depth Updates on all the OTT Content