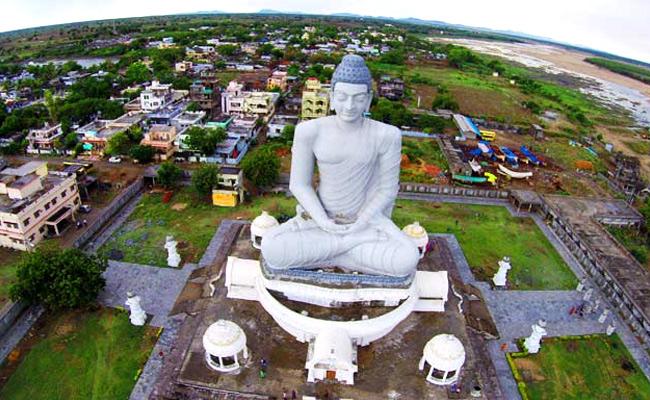 After conquering the Tadepalli and Mangalagiri municipalities, besides Guntur municipal corporation with huge majority, the YSR Congress party government has decided to bring the entire capital region of Amaravati region under a new municipal corporation.
A notification to this effect was issued by Y Srilakshmi, special chief secretary to the Andhra Pradesh government, on Tuesday.
Accordingly, the existing Tadepalli municipality will be merged with Mangalagiri municipality to create a larger urban area which will be called as Mangalagiri-Tadepalli municipal corporation, which would cover most parts of Amaravati capital region.
Already, the government issued orders merging 11 gram panchayats of Amaravati into Mangalagiri municipality and 10 gram panchayats into Tadepalli municipality.
Both these municipalities later put forth a proposal before the Commissioner & Director of Municipal Administration for merger, as per the resolutions passed by the respective councils, to examine constitution of a Larger Urban Area (Municipal Corporation) as "Mangalagiri Tadepalli Municipal Corporation" under sub-section (1) of Section (3) of A.P., Municipal Corporations Act, 1994.
Based on these recommendations, the government has decided to specify the areas covered under the Mangalagiri Municipality and Tadepalli Municipality as 'Larger Urban Area,' to form a municipal corporation, the notification said.