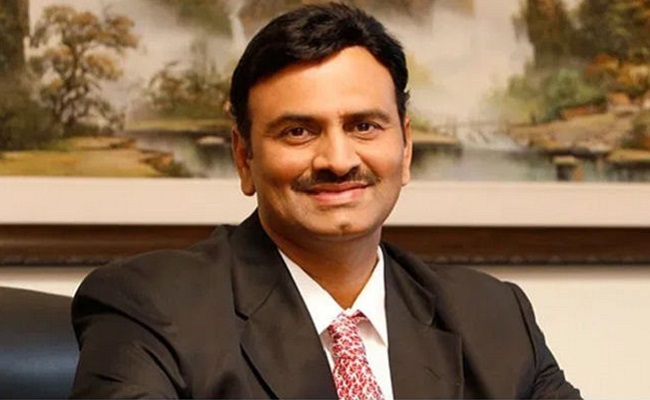 Rebel YSR Congress MP from Narasapuram Kanumuru Raghurama Krishnam Raju on Friday appealed to Lok Sabha speaker Om Birla not to take cognizance of the letter written by YSRC general secretary V Vijay Sai Reddy seeking his disqualification from the Lok Sabha membership.
In a letter to the Speaker, Raghurama Krishnam Raju said the petition given by the YSRC leader had no substance as he had not violated the party discipline in any manner.
"So, please ignore the letter given by our party MP asking for my disqualification," he said.
The rebel MP said he had only been advising the Jagan Mohan Reddy government to rectify the mistakes in the administration.
"This does not come under anti-party activities. Expressing difference of opinion on issues does not come under dissidence or defying the party line," he said.
Raju also attached the copies of the previous Supreme Court judgements pertaining to anti-defection law.
"Going by these judgements, my behaviour does not come under the Anti-Defection Law. I never violated the party whip in Lok Sabha," the MP said in his letter.
A couple of days ago, Vijay Sai Reddy wrote a strongly-worded letter to Om Birla expressing regrets over the inordinate delay in taking action against Raghurama Krishnam Raju for violating the party discipline.
He wondered why the Lok Sabha speaker took 11 months in finding a clerical error in the petition given by the party seeking disqualification of the rebel MP.
"The people of Narasapuram do not want him to continue as their representative in Lok Sabha," he pointed out.