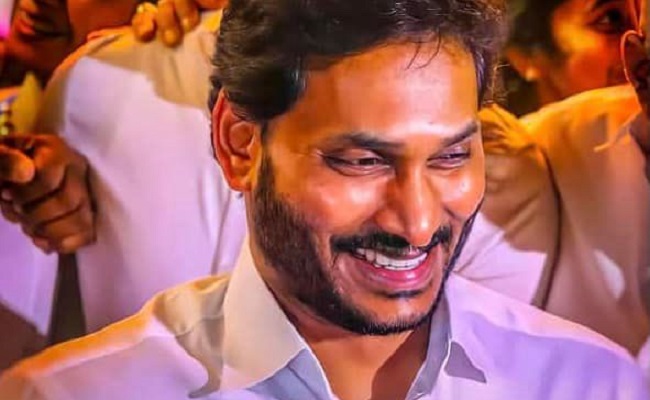 For quite some, a section of media has been creating a hype that the anti-incumbency atmosphere in Andhra Pradesh is growing and chief minister Y S Jagan Mohan Reddy is growing impatient because of the negative reports.
As if these reports are true, Telugu Desam Party president N Chandrababu Naidu is trying to project that the people are desperate to kick out the Jagan government and bring him back to power.
A third-party independent survey commissioned by the Jagan government is learnt to have revealed that these reports are far from reality and Jagan's charisma is still intact. However, it also sounded a word of caution to the YSRC against any kind of complacency.
A media report quoting this independent survey said Jagan still enjoys 50-60 per cent of public support across the state, as of now. But the report said if Pawan Kalyan's Jana Sena, BJP and the TDP join forces, they can put up a stiff fight.
The survey indicated that there is some dissidence in the party, but not to the extent of revolting against the leadership. It says everybody is solidly behind Jagan, as he has complete hold over the party.
However, the YSRC would have to work harder to retain its hold. "BJP may not gain much in Andhra as they have a negligible presence. But a tie-up with TDP could benefit the BJP in Telangana. And, Jana Sena-TDP could stand to benefit in Andhra together rather than apart," the report said.
Jagan is counting on his welfare schemes and it would help him win the elections again. If he can sustain the schemes till the elections, he would return to power for a second term without any hassles.