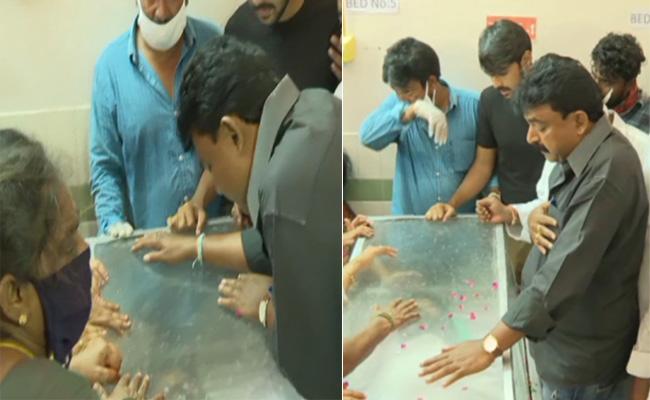 The brutal murder of a YSR Congress party leader from Machilipatnam at a fish market in broad daylight, which was originally believed to have taken place due to past rivalry, has gained political colour by evening.
The police have started probing into the angle as to whether it was a political murder.
The CCTV footage obtained by the police has revealed the identity of the two assailants, who had stabbed the YSRC leader Moka Bhaskar.
Bhaskar is a close follower of Machilipatnam MLA and minister for information and broadcasting Perni Venkatramaiah alias Nani. Apparently, the assailants turned out to be followers of a former councillor who belongs to the Telugu Desam Party.
Nani, who called on the family of the victim, told reporters that the perpetrators of the murder had got Bhaskar murdered as they couldn't face the YSRC politically.
"This is definitely a political murder. The chief minister has already spoken to the district superintendent of police about the incident," he said.
The minister said the TDP's pursuit for survival after the people of the state gave out a clear verdict against the yellow party has led to them resorting to murderous means.
"These incidents of violence expose the real face of the TDP," he said.
In another incident, one of the members of the YSRCP's social media wing was attacked by suspected TDP goons in Guntur's Rentachintala, a party spokesman said.