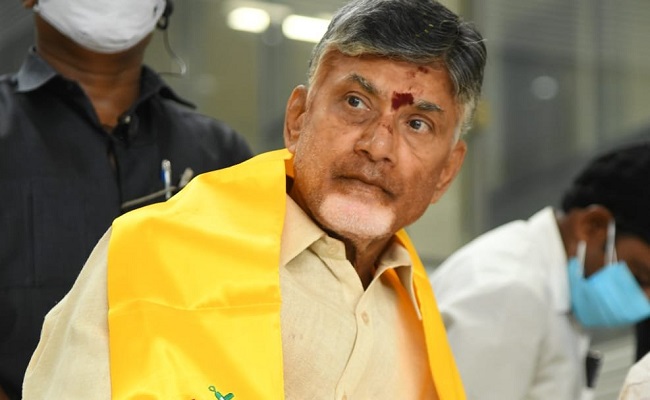 The Central government headed by Prime Minister Narendra Modi had finally extended an invitation to TDP chief N Chandrababu Naidu to attend a meeting in Delhi.
Narendra Modi would be presiding over the meeting which was convened to plan the Azadi Ka Amrut celebrations across the country.
Chandrababu Naidu was invited to attend this meeting for which the TDP chief had reached the national capital for the first time after four years.
The TDP chief would be facing Narendra Modi directly at the meeting after five years, since the TDP broke the alliance with the BJP.
The BJP, particularly Narendra Modi and Amit Shah, have been against the TDP and its chief Chandrababu Naidu.
They have on several occasions said that there is no chance of restoring alliance with the TDP.
It was for this reason Chandrababu Naidu was not involved in the consultations before the Presidential elections by the BJP leadership.
However, the TDP chief had extended unconditional support to the BJP in the Presidential and Vice-Presidential elections.
This unconditional support had earned him the invitation from the Central government to attend the meeting.
Having secured access to the BJP through this meeting, the TDP ranks are hopping that Chandrababu Naidu would manage to restore the ties with the BJP for the 2024 general elections.
It is to be seen if Chandrababu Naidu could win back the hearts of Narendra Modi and Amit Shah or the latter would ignore the TDP.