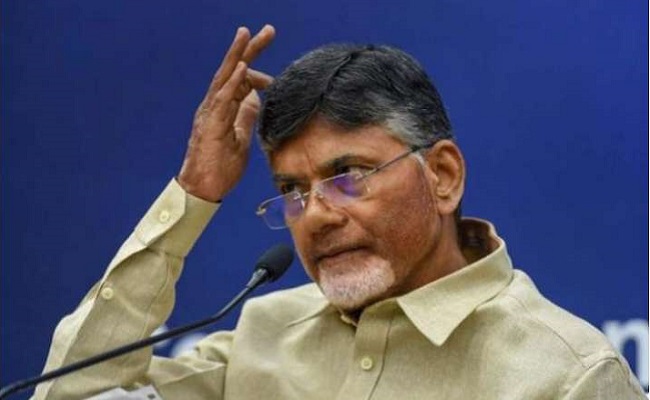 Telugu Desam Party president and former chief minister N Chandrababu Naidu's decision to boycott the ongoing elections to mandal and zilla parishads seems to have no takers in the party in many districts.
The TDP candidates who had filed their nominations in various MPTC and ZPTC constituencies in various places are campaigning for themselves.
The campaign comes to an end by Tuesday evening. Since the nomination process is over, the election symbols were allotted to the candidates, the TDP is technically in fray.
What is insulting for Naidu is that in some districts, the TDP leaders, including seniors, openly defied his call for the poll boycott. Former Union minister from Vizianagaram P Ashok Gajapathi Raju strongly opposed the move.
He said Naidu should have consulted the grassroots activists before taking such a decision. His daughter Aditi announced that she and her followers would be in the fray for ZPTC and MPTC elections.
So was the case with Naidu's strong loyalist and Srikakulam MP K Rammohan Naidu. He, too, questioned the rationale behind the decision to boycott the polls.
Another senior leader from Visakhapatnam Bandaru Satyanarayana Murthy also opposed Naidu's decision.
Firebrand leader from Anantapur J C Prabhakar Reddy, too, said his followers would contest the mandal, zilla parishad elections.
Even young leader from Allagadda in Kurnool district Bhuma Akhilapriya differed with Naidu's decision and said the TDP candidates would be in the contest in her constituency and there were good chances of her followers winning the seats. She asked them to continue campaigning.
It remains to be seen what action Naidu would take action against them for defying the party line. And if any TDP candidates win the mandal parishads and zilla parishads, will Naidu claim victory for the TDP?
Click Here for Latest Direct-to-OTT Releases (List Updates Daily)