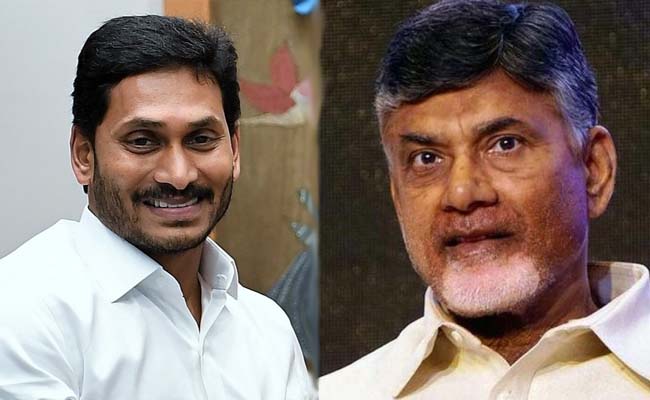 It's quite common in politics that leaders hurl abuses at one another for the sake of politics, but when it comes to birthdays and wedding events, they are forced to set aside their political differences and send greetings at least through social media platforms for courtesy sake.
Telugu Desam Party president and former Andhra Pradesh chief minister N Chandrababu Naidu treats his political rival and present chief minister Y S Jagan Mohan Reddy with contempt and vice versa.
But they greet each other on their respective birthdays through their social media platform – Twitter. However, these greetings lack complete warmth and are just for the sake of courtesy.
On Wednesday, when Jagan was flooded with greetings on his 50th birthday, Naidu tweeted a message greeting the chief minister.
It simply said: "Birthday greetings to @ysjagan." There was no warmth or sincerity in the message and it appeared Naidu had posted it just for the sake of a formality.
Last year, too, Naidu sent a similar birthday wish to Jagan. It said: "Happy birthday @ysjagan."
The TDP chief had, least, wished that it was a happy birthday for Jagan. But this time, he simply said, "birthday greetings," without using the prefix "Happy."
Jagan, too, wished Naidu on the latter's birthday on April 20, as a matter or courtesy, though he also treats Naidu as a big enemy. But Jagan showed a little more decency in wishing the TDP chief.
"Wish you a happy birthday Chandrababu Naidu garu," Jagan tweeted. So, he had shown at least some respect towards Naidu at least on the social media!