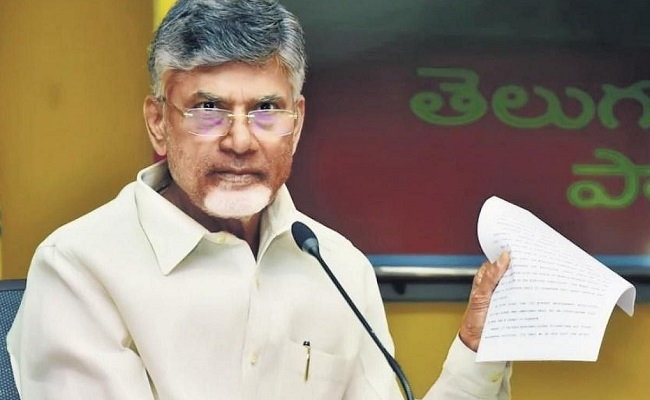 It has been more than a month since Telugu Desam Party president and former Andhra Pradesh chief minister N Chandrababu Naidu took a vow not to attend the state assembly again for its rest of the term and he would enter the House only after becoming the chief minister.
Before fulfilling his vow, Naidu has to first win his own assembly seat in Kuppam.
It is not so easy task for him, after the TDP faced a series of debacles in the local body elections, right from gram panchayat elections to MPTC/ZPTC elections to finally municipal elections, in the hands of the YSR Congress party.
With the YSRC gaining complete grip over the constituency at all levels, Naidu would be facing a tough task to win the next assembly elections. So, Naidu would have to move heaven and earth to retain his seat.
Perhaps that is the reason why the TDP chief has begun the course correction.
After holding meeting with the party leaders from Kuppam in Vijayawada three weeks ago and taking action against a few non-performing leaders, Naidu is now planning to tour Kuppam in the first week of January.
According to the TDP sources, Naidu would be touring Kuppam for three days, starting from January 6. He would take part in several party programmes, apart from meeting the people in every constituency.
Though the party sources say it is a routine tour to Kuppam, before going to his native village Naravaripalle during the Sankranti festivities, it is evident that the TDP chief is touring Kuppam as part of strengthening the party base in Kuppam.
"It is essential for him to be in touch with the party leaders in Kuppam, if he has to win the elections next time. If he loses Kuppam seat, it will the end of the road not only for Naidu, but also for the TDP," sources said.
Moreover, Naidu is suspecting that Jagan might go in for early elections in 2023. So, he has to be well-prepared to face them.
"There is a talk of early elections and if it happens, we are fully prepared for the same. So, we should go into the people, taking up their cause," the TDP chief said.