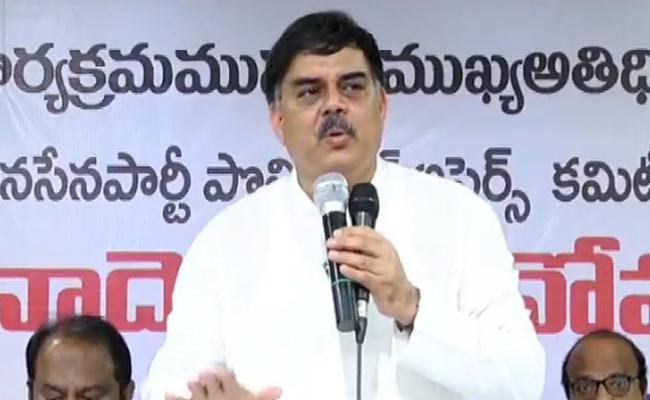 As being speculated all over Andhra Pradesh, TDP and Jana Sena are set to have electoral alliance in the 2024 general elections.
Jana Sena chief Pawan Kalyan had already gave a call for all opposition parties to come together to keep the anti-incumbency vote intact.
In tune with this statement, TDP chief Chandrababu Naidu also emphasised the need to forge alliance among all the opposition parties.
TDP chief wanted the opposition parties to come together to defeat the YSR Congress in the next elections.
The TDP chief offered to take lead in rallying the entire opposition together and send Chief Minister Y S Jagan Mohan Reddy back to the jail.
Surprisingly, Jana Sena senior leader Nadendla Manohar responded to the statement and said that the Jana Sena too is working to keep the anti-government vote is not divided.
He said that Jana Sena chief Pawan Kalyan who is scheduled to address a public meeting in Kurnool district on May 8 is likely to make a statement on the alliance.
Nadendla Manohar said that Pawan Kalyan too is in favour of opposition unity and he would make his stand clear on the TDP chief's call.
Going by all this, it is clear that the Jana Sena is moving closer to the TDP breaking its alliance with the BJP.
It is to be seen how the BJP would respond if Pawan Kalyan too makes his stand clear when he addresses the public meeting on May 8.