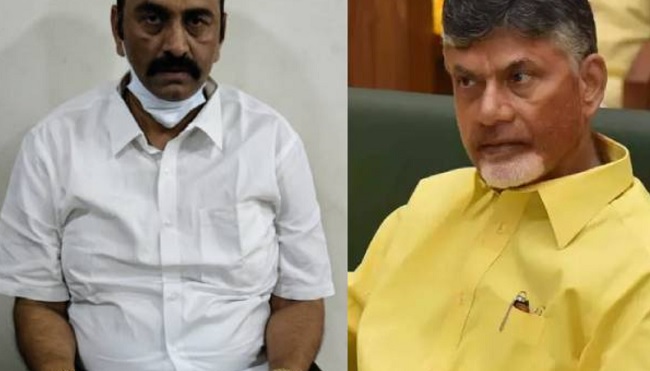 The Andhra Pradesh government has accused the Opposition Telugu Desam Party and its chief N. Chandrababu Naidu in the Supreme Court of "pulling the strings" in a "deep-rooted conspiracy" hatched with TV channels and YSRC MP K. Raghurama Krishnam Raju to "revolt" against the democratically elected Y.S. Jaganmohan Reddy government.
The Andhra Pradesh Forensic Science Laboratory (APFSL) report says Raghu Rama Krishna Raju and Chandrababu Naidu had WhatsApp conversations with each other before the MP moved a petition in the court seeking cancellation of bail granted to Andhra Pradesh CM YS Jagan Mohan Reddy.
The AP government submitted a report of the FSL in the Supreme Court in connection with a sedition case against Shreya Broadcasting Corporation in which WhatsApp conversations between Raju and Naidu were mentioned.
The APFSL submitted its report on June 25 to the government after examining the cellphone of Raju which was seized during his arrest.
The MP reportedly shared a draft titled 'Jagan bail cancellation petition' with Naidu. A revised version was also reportedly shared with Naidu as requested in the WhatsApp messages.
The AP government, while filing its counter in the apex court, said: "It is clear that strings were being pulled by TDP and its chief Naidu. The timing of the calls, chats and documents shared between Raju and Naidu as well as Nara Lokesh clearly points to a bigger conspiracy against the elected government of YSR Congress Party."
The government further alleged, "WhatsApp chats between Raju and Naidu revealed that the issues were taken up by the MP only after the approval of Naidu. There are also references to calling up each other on various topics."
The FSL report also revealed WhatsApp chats of Raju with Lokesh and owners and journalists of two Telugu TV channels. It said one of the conversations between Raju and Lokesh spoke about a petition filed in the high court regarding cancellation of the Intermediate examinations.