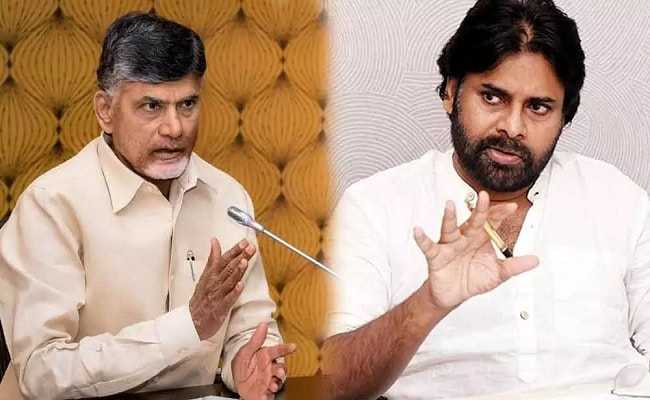 Telugu Desam Party president and former Andhra Pradesh chief minister N Chandrababu Naidu will have no option but to declare Jana Sena Party chief and power star Pawan Kalyan as the chief ministerial candidate in the next assembly elections, if he has to defeat YSR Congress party led by Y S Jagan Mohan Reddy.
This was the opinion expressed by self-styled intellectual and former Congress MP from Rajahmundry parliamentary constituency Vundavalli Arun Kumar on Saturday, while commenting on the possible alliance between the Jana Sena Party and the TDP.
"Pawan Kalyan is an intelligent character. I don't think he will have an alliance with the TDP without him being declared as the CM candidate of the alliance," Vundavalli said.
He said if Naidu would not approve Pawan Kalyan as the CM candidate, he would be at loss.
"Pawan Kalyan has nothing to lose afresh if there is no alliance. But if there is no alliance, Jagan will bury the TDP deep into the soil," he said.
The former MP said if Naidu has to defeat Jagan and his party, it is inevitable that he should join hands with Pawan Kalyan.
"For that, Naidu has to take a step backward and compromise on the alliance. Who knows, he may have to declare Pawan as the CM candidate and go for the elections," he said.
But the question is whether the TDP chief would take such a decision, as it would be a deathblow to the party. No TDP leader will accept Pawan as the CM candidate.
It might even lead to a revolt within the party against Naidu and there would be a demand for bringing Jr NTR into action, if they feel Naidu is incapable of defeating Jagan single-handedly.