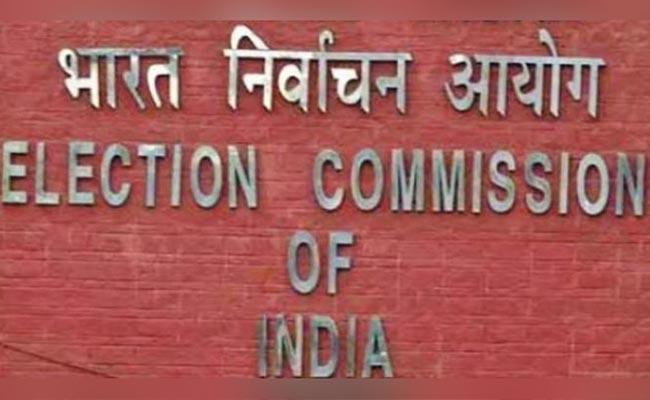 The battle for the by-election to Munugode assembly seat has begun, with the Election Commission of India announcing the schedule for the same, along with six other assembly seats in five other states – two seats in Bihar and one seat each in Maharashtra, Haryana, Uttar Pradesh and Odisha.
The notification for the by-election will be issued on Friday, the October 7 and the nomination process will go on October 14.
The scrutiny of nominations will take place on October 15 and the withdrawal will be allowed till October 17.
The polling will be held on November 3 and the counting of votes will take place on November 6. The entire election process will be completed by November 8.
While former Congress MLA Komatireddy Rajagopal Reddy, whose resignation from the assembly seat necessitated the by-election to Munugode, will be the Bharatiya Janata Party candidate, the Congress has named Palwai Sravanthi, daughter of former minister late Palwai Goverdhan Reddy as its candidate.
The only major party which has not announced its candidate yet is the Telangana Rashra Samithi. Though the party is learnt to have decided to field former MLA Kusukuntla Prabhakar Reddy as the candidate for Munugode, it has not made any official announcement yet.
There is a stiff resistance to Prabhakar Reddy's candidature from within the TRS and party president and chief minister K Chandrasekhar Rao is trying hard to convince the local leaders and get their support to the official candidate.
At the same time, KCR is right now busy making preparations for the launch of his national party on Dasara festival. He will disband the TRS and merge it with the national party which might be named as Bharatiya Rashtra Samithi (BRS).
The talk was that the candidate contesting the Munugode by-election will file his nomination on BRS ticket. However, with the EC announcing the schedule on Monday and the nominations will close on October 14, the official party's candidate will contest the polls only on TRS ticket.
"The reason is simple: the process for the registration of the new party will commence only on October 6 and it may not be possible to get the name of the national party registered as BRS within a week," sources said.