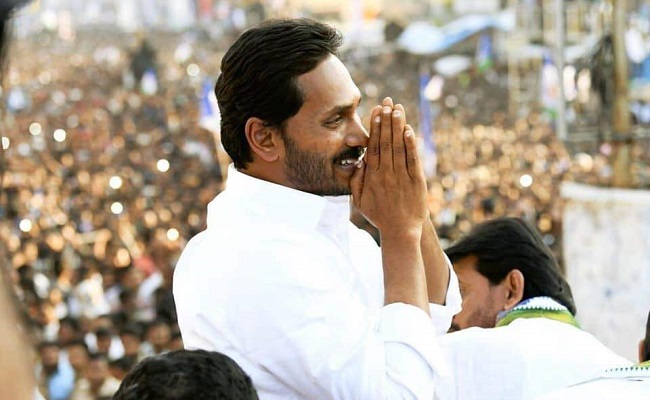 India Today conducted the mood of the Nation Survey and released the report on 11 August 2022.
As per this survey, if the elections are held at this point of time, YSRCP would bag 18 Lok Sabha seats out of 25 while the rest of the 7 seats would go to TDP. Whereas, Janasena/BJP is going to score zero seats repeating its earlier fate.
It is in fact true that no grounds are being made to strengthen the Janasena Party anywhere in the state. Though the party and its sympathizers believe that they could win something from the East Godavari and Konaseema region, the mood of the Nation Survey gives a big shock.
Majority of voters are still on the side of YSRCP and the wave of anti-incumbency cannot be seen even over yonder.
On the other hand, coming to Telangana State, as per this survey BJP would win 6 Lok Sabha seats out of 17, while TRS 8 and UPA (Cong And MIM) would bag 3 seats.
The anti incumbency in Telangana is surfacing in the state with the Hindutva agenda of BJP. Congress is still struggling like Janasena in AP.