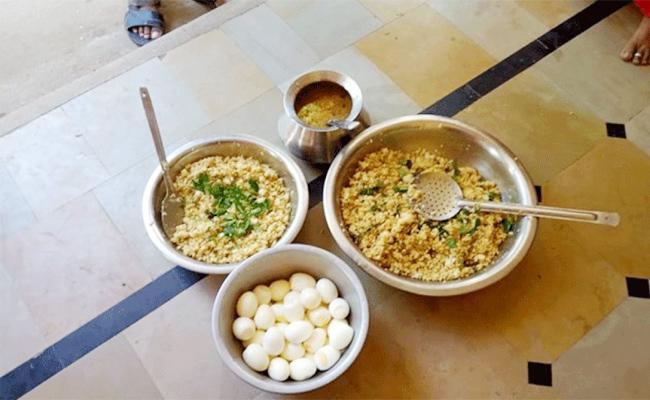 The Andhra Pradesh government led by chief minister Y S Jagan Mohan Reddy might have reacted a little late on tackling the Coronavirus situation in the state, but after it plunged into action, it is taking commendable decisions at a great speed.
While involving the village/ward volunteers to educate the people in the rural areas in maintaining social distance, the Jagan government has also been making use of their services to deliver the goods to the doorsteps of the people so that the latter need not come out during the lockdown period.
On Thursday, the chief minister instructed the officials to provide dry-ration at home for the students studying in all government schools during the lockdown period as part of the Jagananna Goru Muddha (mid-day meal) scheme.
According to an official spokesman, through village and ward volunteers, the dry-ration will be handed over to the students at their doorstep, with complete care and precautionary measures.
He further instructed the officials to ensure 100 percent distribution of ration to all beneficiaries in the State, providing good quality and maintaining the standards.
In addition to this, the chief minister also took a decision to cancel all the examinations for the students studying 6-9 classes and promote them to the next class.