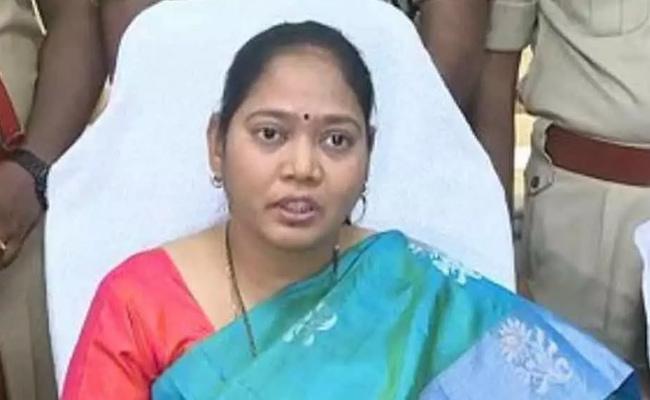 After witnessing the fate of rebel MLAs from Nellore like Kotamreddy Sridhar Reddy and Anam Ramanarayana Reddy who revolted against the YSR Congress party, others who raised their heads against party leadership are now falling in line.
On Thursday, former home minister Prathipadu MLA Mekathoti Sucharitha declared that her loyalties lie with YSRCP and rubbished all talk about her shifting loyalties to another party.
She described the reports in a section of media that she would defecting to the TDP sooner or later.
"Certain TV channels and newspapers are speculating a lot about me quitting the YSRCP. They seem to have picked up baseless chatter on social media," she said.
"The yellow media was driving this misinformation. I reiterate that my loyalties lie with the YSRCP. I was elected as an MLA in 2009 for the first time under Y S Rajasekhar Reddy's leadership and later followed the footsteps of Jagan Mohan Reddy," she said.
She declared that she would be to YSRCP and Jagan as long as she was in politics.
"He is an honest leader with values who fulfills all his promises. I will contest from wherever Jagan wants me to," she said.
The MLA slammed TDP chief Chandrababu Naidu for his anti-Dalit stance.
Reminding everyone how Naidu had said that no one wants to be born a Dalit, Sucharita shared that it is statements like these which has ensured that Naidu was restricted to winning only 23 Assembly seats in the 2019 elections.
Sucharita added that she was lucky to be born in the caste of a great person who framed the Constitution of India. She also praised the efforts of CM Jagan for empowering Dalits.