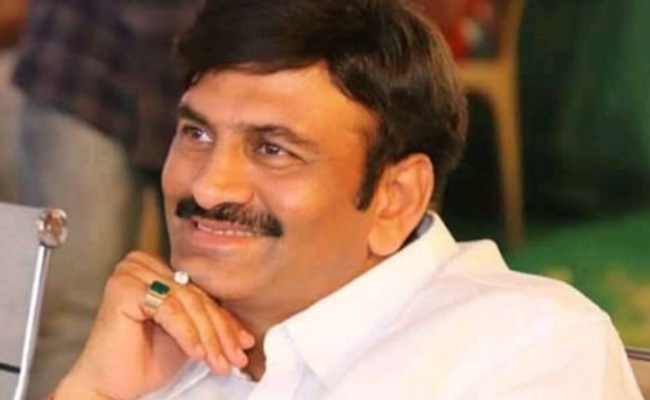 Rebel YSR Congress party MP from Narasapuram Kanumuru Raghurama Krishnam Raju appears to have become a big joke in Andhra Pradesh politics these days.
Till the other day, Raghurama Raju had been a hot subject for the media, not just local, but even for the national media with his revolt against YSRC president and chief minister Y S Jagan Mohan Reddy.
The YSRC petition to Lok Sabha speaker Om Birla seeking his disqualification, the filing of "sedition case" against him by the Jagan government and his petition in the CBI court seeking cancellation of Jagan's bail in the CBI case have all made him a big news across the nation.
At one stage, the YSRC virtually hounded him and got him arrested, but he managed to get out of the jail by enacting a big drama, which also became a big national news. The YSRC moved heaven and earth to get him disqualified from the Lok Sabha membership.
But after the CBI court struck down his petition on Jagan's bail, the YSRC, too, began ignoring him completely. The Telugu media in New Delhi, too, has got bored by his daily press conferences in the name of "Racha Banda" because there is no stuff in what he is speaking.
As a result, the coverage of Raju's press conferences has come down substantially. Even his favourite media groups like TV5 and Andhra Jyothy have not been giving much coverage.
On Monday, when Raghurama Raju announced that he would contest for the YSR Congress party president post, it turned out to be a big joke.
He demanded that the party conduct organisational elections at the earliest, so that he would enter the fray for the party president post.
Anybody who has a common sense knows that the YSRC was established by Jagan and he would continue to be the party president as long as he can. Though organisational elections are held periodically, nobody else would contest for the president post.
In fact, any regional party would have the party founder as the president, whether it is TRS or SP or BSP. Only TDP is an exception, where Chandrababu Naidu usurped the party from his father-in-law and party founder N T Rama Rao. But as long as Naidu is alive, he continues to be the TDP chief.
So, when Raju says he would contest for the YSRC president post, it is nothing but a big joke. It only shows how non-serious he has become!