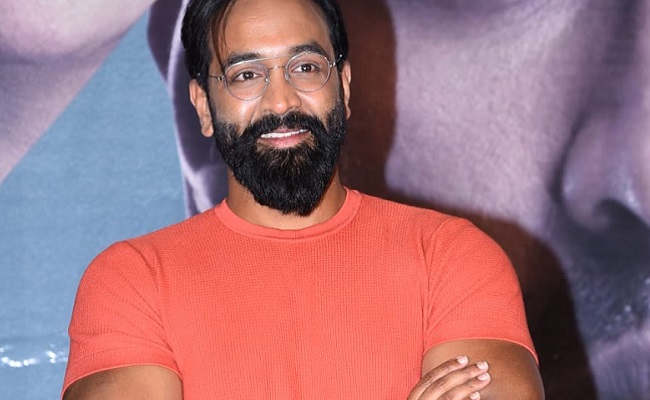 Vishnu Manchu is promoting his film Mosagallu vigorously ahead of its theatrical outing on 19th of this month.
After the film's sneak peek was screened for movie buffs and media in Vizag, the 10 minutes of the film is shown to media in Hyderabad today.
The 10 minutes footage disclosed what the film is all about. The scam of 2600 Cr sounds intriguing and the setup makes us curious to know how the team of youngsters executed their plan without a glitch.
Vishnu, Kajal Aggarwal, Navdeep, Naveen Chandra and Suniel Shetty looked apropos in their respective roles. Production values are top class. Apparently, the film has a substantial stuff to make wonders at box office, going by the sneak peek video.
Vishnu also seems to be very confident about the content to fascinate large sections.
Vishnu Manchu during the press meet made some startling revelations. He said he is mistaken as an arrogant, but he is actually a very shy person.
"I'm a very shy person and I feel tension coming forward to media and people. But, it is mistaken as arrogance. I generally prefer not to come out. But, I can't afford to do that for Mosagallu. Pinning many hopes, we spent massive budget on the film."
When asked whether he titled the film Mosagallu based on the story or he was really cheated by someone in real life, Vishnu stated, "Many directors cheated me. I've real life experiences. So, I'm being cautious in selecting stories. Except for Suniel Shetty, everyone else is a cheater in the film.
Mosagallu is a based on true story. It's a fascinating story about a brother and sister. The three original people behind the incident (played by Vishnu, Kajal, Navdeep) and the police officer (Suniel Shetty) are currently in Mumbai. I can't divulge more details as they may take legal action against me."
Mosagallu is directed by Jeffrey Gee Chin, while Vishnu himself bankrolled the project.